If you're gifted in culinary arts and would like to monetize your skills, investing in a food truck is an excellent means of starting your own sustainable business. It's a sector that's growing exponentially. The advantage is that financing a food truck costs a fraction of the expenses involved in opening a brick-n-mortar restaurant. Still, you'll have to find out how to finance a food truck.
This year, the market size by revenue currently stands at $1.2 billion. That translates to a 4.7% annual increase from the 2020s $1.1 billion. Granted, now is the best time to establish your niche in the mobile food catering industry by starting a food truck business.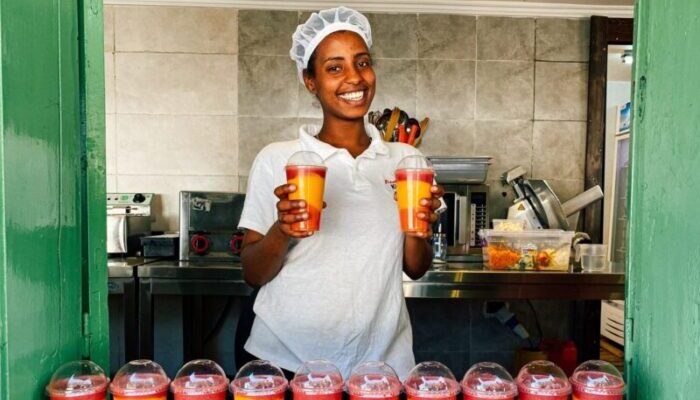 How to Finance a Food Truck: Possible Financing Options
"How much will it cost me to finance a food truck?" There's no direct answer to that question because food truck financing and loan requirements, and interest rates depend on various factors. This article will outline the different factors that can affect loan terms. 
Equipment Financing
Aspiring entrepreneurs can finance food-service truck equipment through loans or leases. It might be new or used equipment, such as kitchen appliances and utensils, and the loan allows you to acquire the necessary equipment without paying the total purchase amount. Instead, it covers the costs on hire purchase, which means spreading the costs over a fixed period, paid as fixed monthly installments. 
Equipment loans offset 80% of the total costs so that the borrower covers 20%, issued as a down payment. If you lease the equipment, you'll pay the lender a regular amount over a fixed time to use the equipment. 
Financial institutions and online money lenders are possible sources for equipment loans and leases. However, they prefer working with seasoned food trucks proprietors with over two years of experience and at least $250,000 annual sales. Therefore, the loans favor businesses that want to update their existing equipment.
Microloans
Microloans are relatively more minor funding issued to underrepresented and minority markets, such as low-income businesses, female-run food-truck start-ups, low credit scores, and entrepreneurs with extended operation gaps. Many non-profit organizations, government-sponsored agencies, and private lenders offer microloans.
The Small Business Administration (SBA) loan is an example of government-funded loans and usually offers a maximum of $50,000. Borrowers can use the loan for wide-ranging purposes, from inventory and supplies purchases to equipment replacement and working capital. Businesses don't apply directly to SBA, but they must do that through a microloan intermediary. 
Crowdfunding 
Crowdfunding means raising investment capital from the general public and providing campaigners with debt-free financing. Crowdfunding campaigns also offer entrepreneurs a chance to create a buzz about their food-service truck business. Examples of popular crowdfunding sites include GoFundMe and Kickstarter.
Most crowdfunding sites don't have loan eligibility requirements like conventional financing options, such as experience, credit score, or annual revenue. The only costs you might incur are platform fees, a maximum of 5%, and online payment processing fees starting from 3%. One challenge people face when soliciting crowdfunds is making people believe in your business plan and why they should fund your business, which can usurp significant time.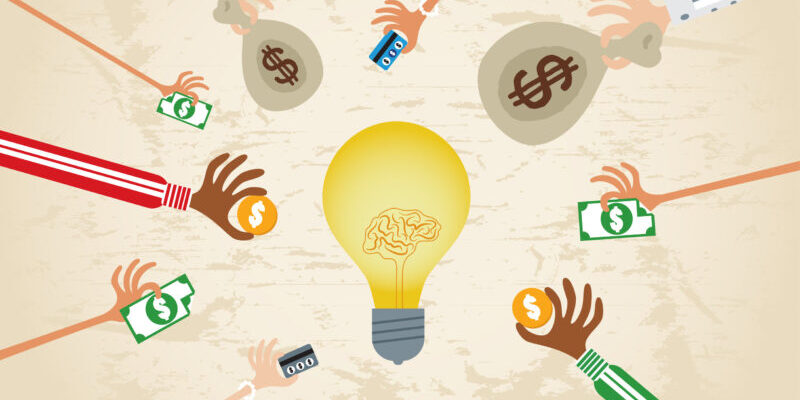 Business Lines of Credit 
With business lines of credit, food truck owners can draw $ 1,000 to $ 1 million as working capital on an as-needed basis. That means, instead of getting a large lump sum at once, you'll borrow it in various amounts to cover emergency or unexpected costs, and you pay back only that amount. Working capital loans in this financing option fetch an interest rate ranging from 8%-80%.
You can solicit money against business lines of credit from banks or online lenders. You, of course, must meet some requirements, including a minimum credit score of 650 and at least 12 months of working experience. If you take a secured line of credit, your lender will require you to list certain assets as collateral. 
Customize to Your Specific Needs
Do you have plans to start a food truck business? Finding a food truck customized to your specific needs within your budget is a significant challenge, but it doesn't have to be like that. Contact Legion Food Trucks today, and get your dream food truck built from scratch backed by financing assistance.
Related posts