Services
OUR APPROACH
Quality Meets Innovation
Building a food truck with Legion puts you on the path to success. From start to finish, everything is custom-tailored to your unique needs and preferences, using only the highest-quality materials. Whether you simply need food truck fabrication or you want us to help you go from concept to completion, you've come to the right place.
Building Your Food Truck
Your food truck is your business, your passion, and your livelihood. You want people to love your food, of course, but you also want to deliver an amazing customer experience with your food truck – and we take pride in our work knowing that your truck will bring joy to thousands of happy customers.
Every food truck build gets first-class service from start to finish. Our team of seasoned project managers monitor every stage of your blueprint, ensuring that your truck is built with excellent craftsmanship and that everything is up to code, including any necessary permits. When your truck is done, you'll be ready to go from day one.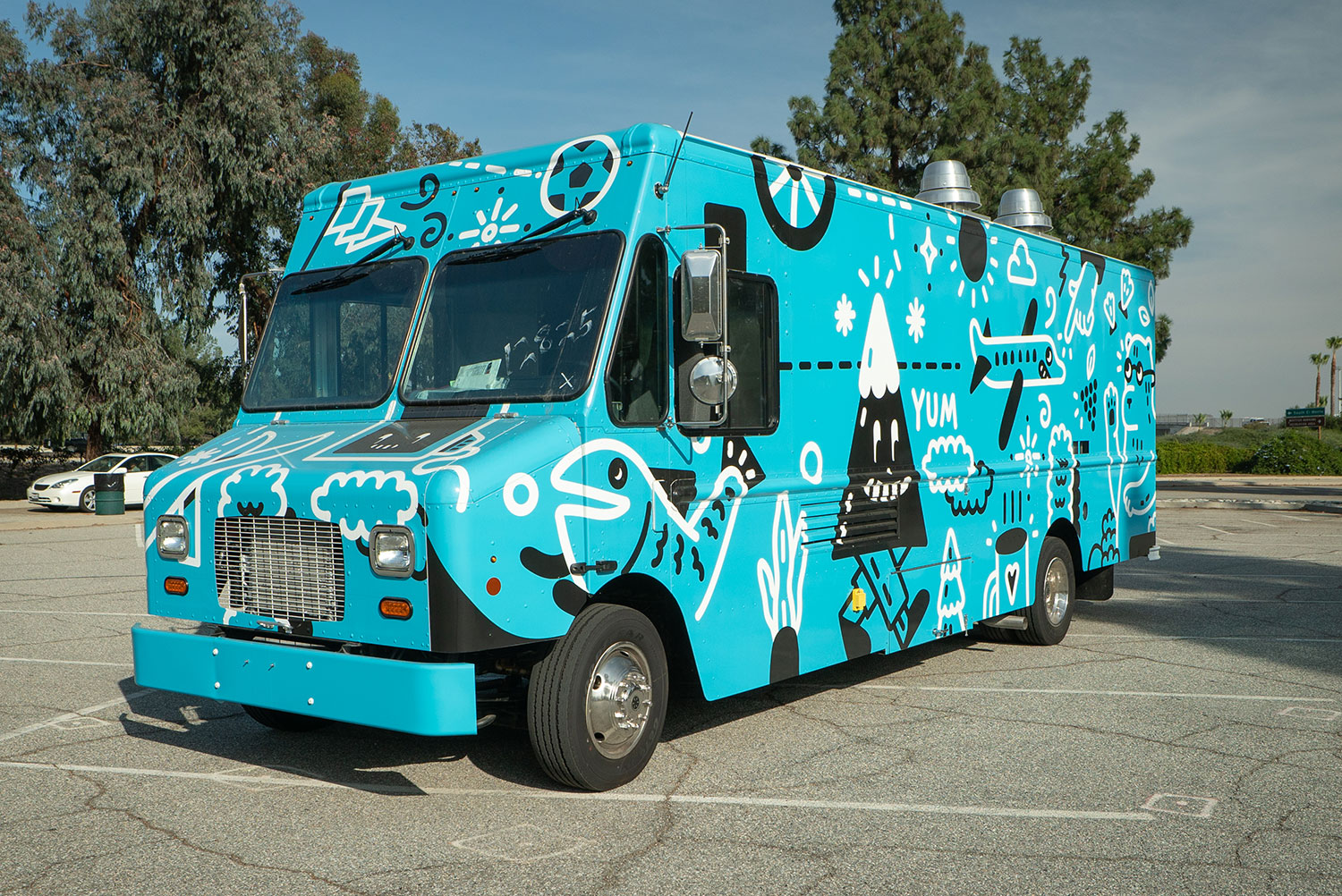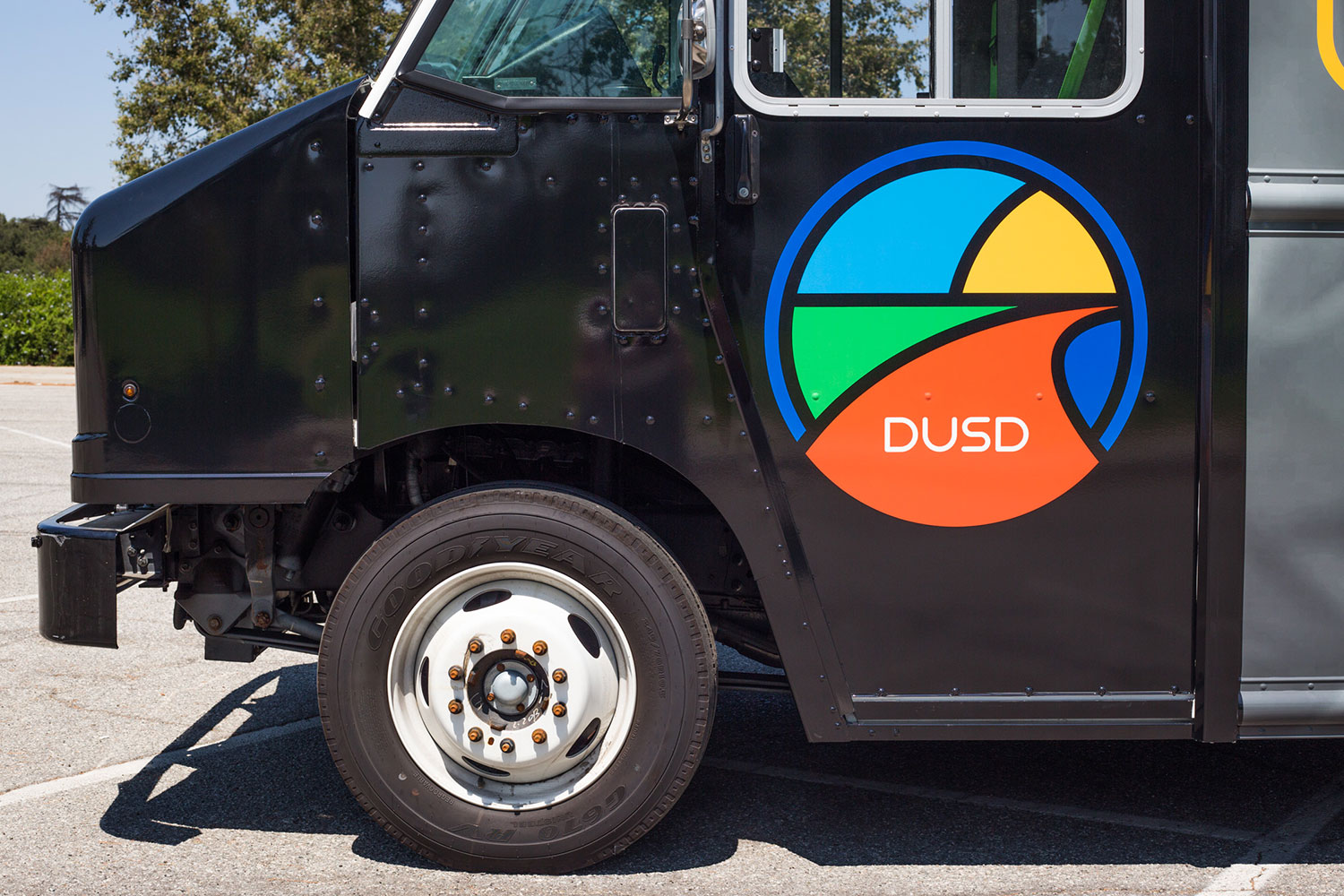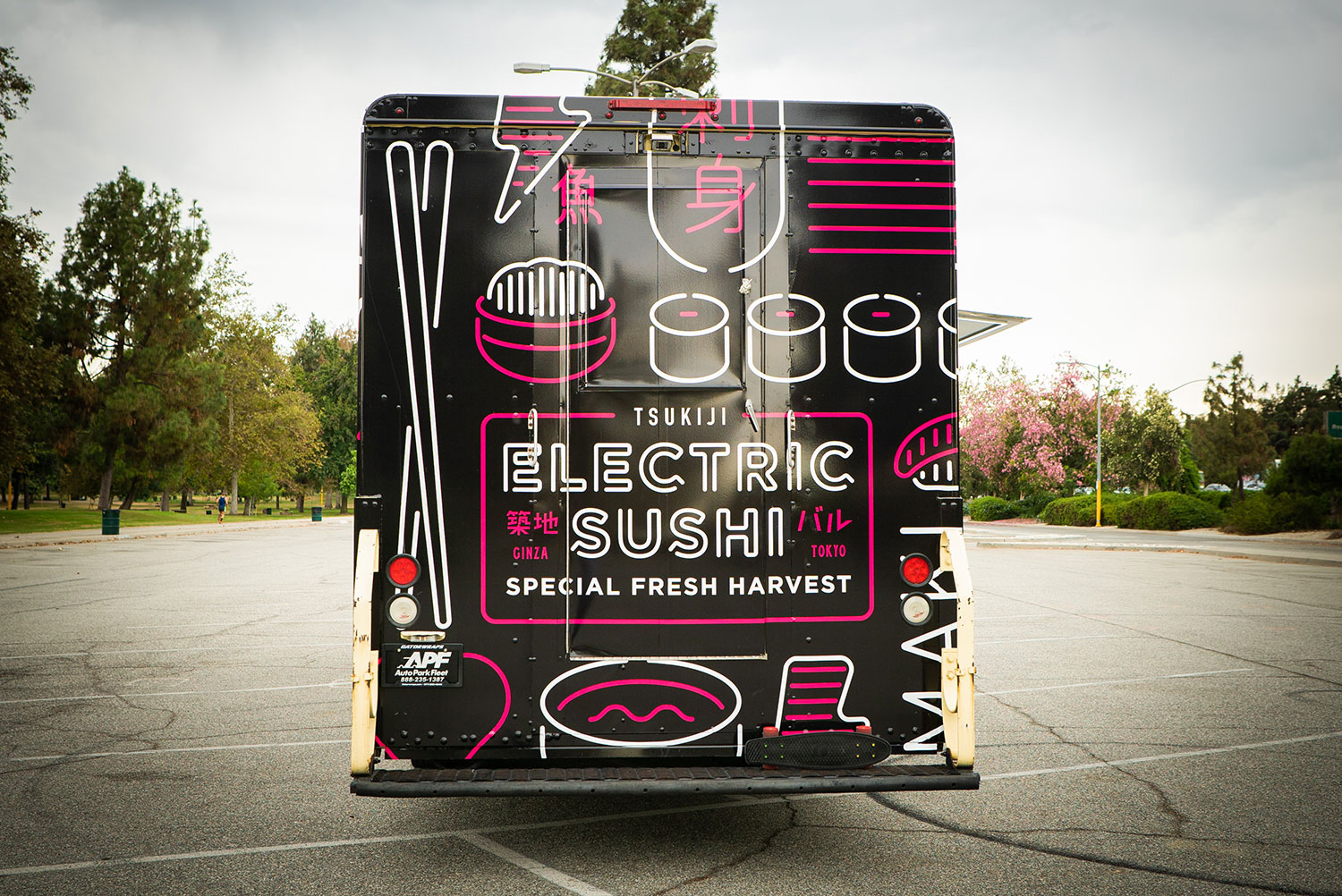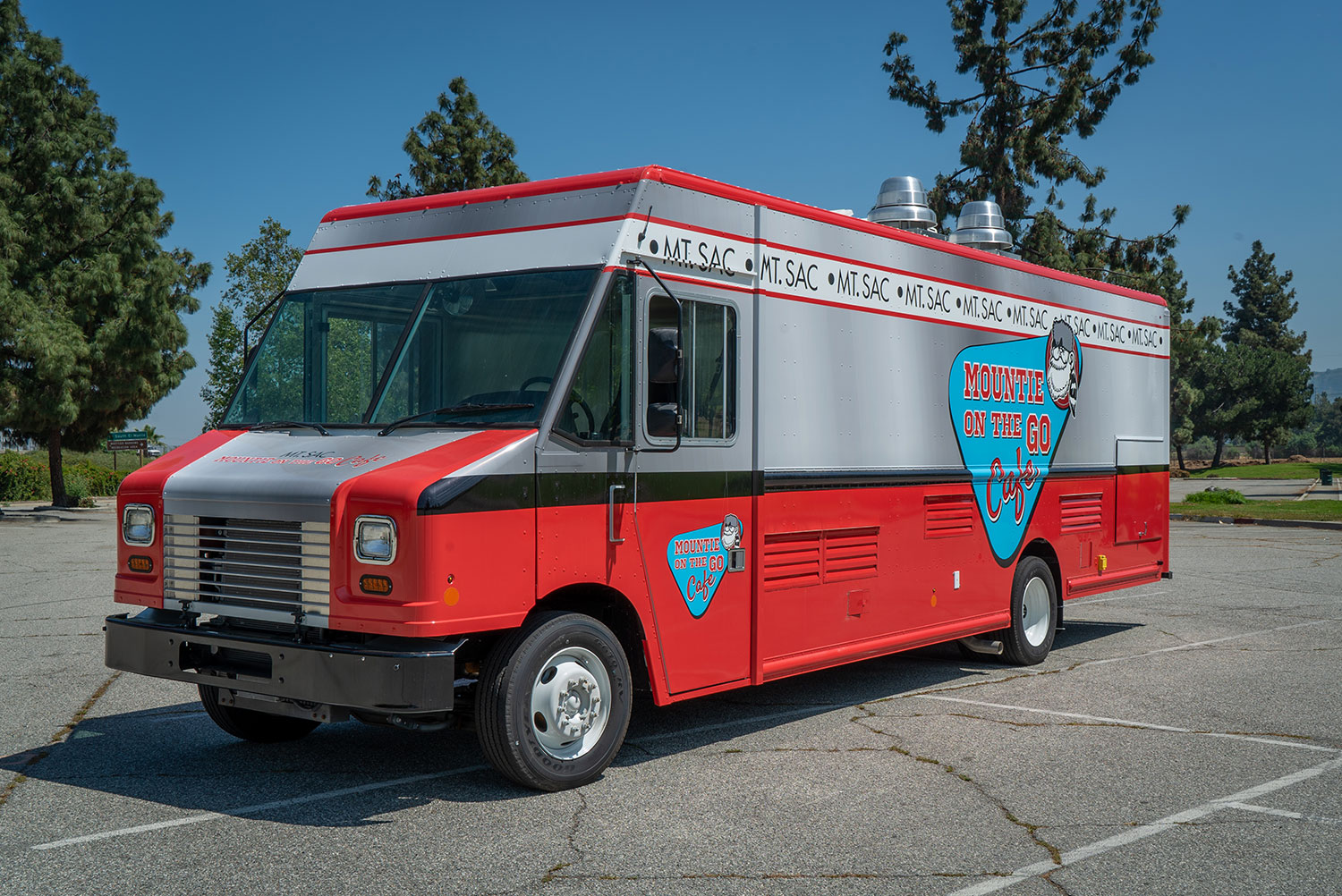 Mt. Sac Food Truck Design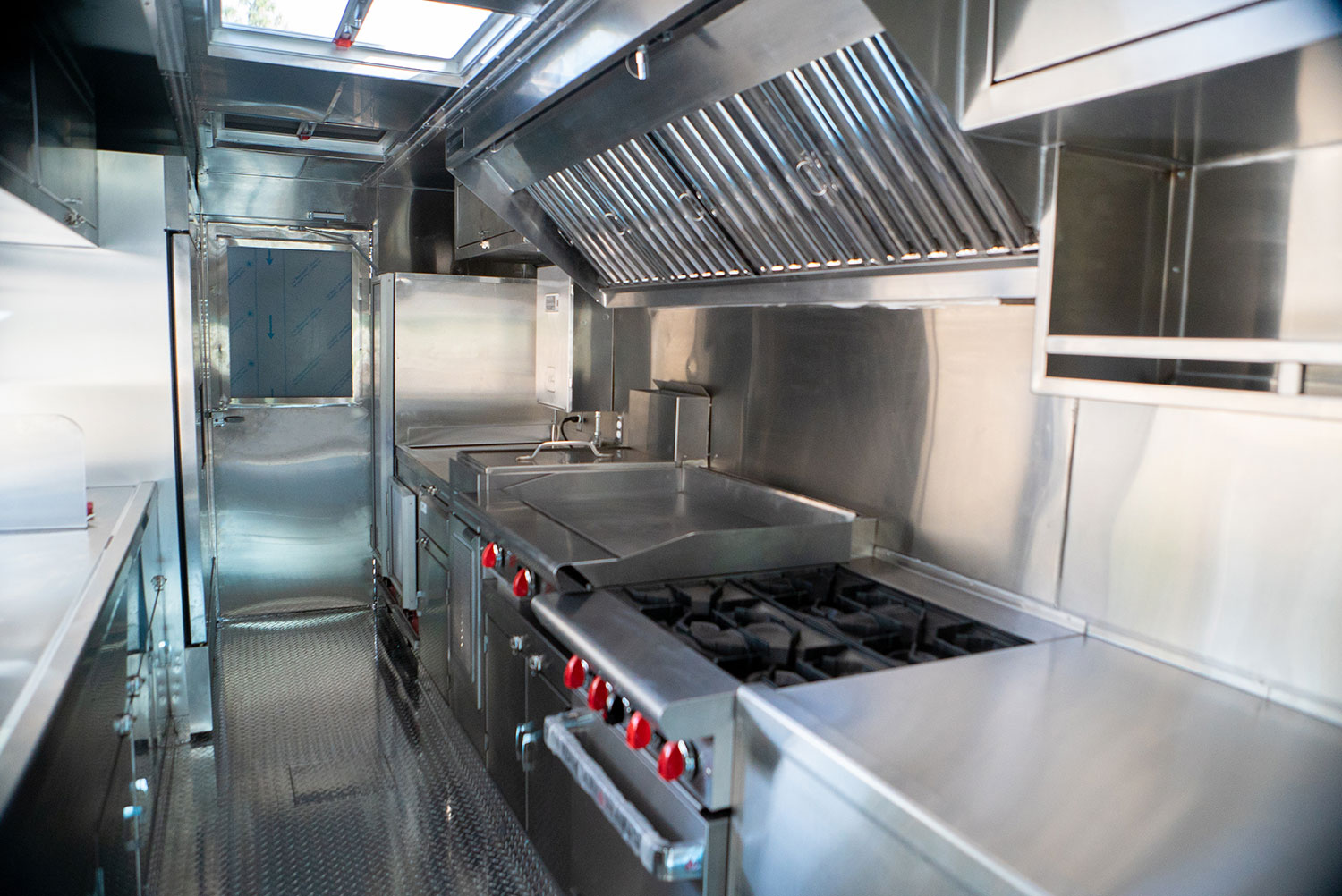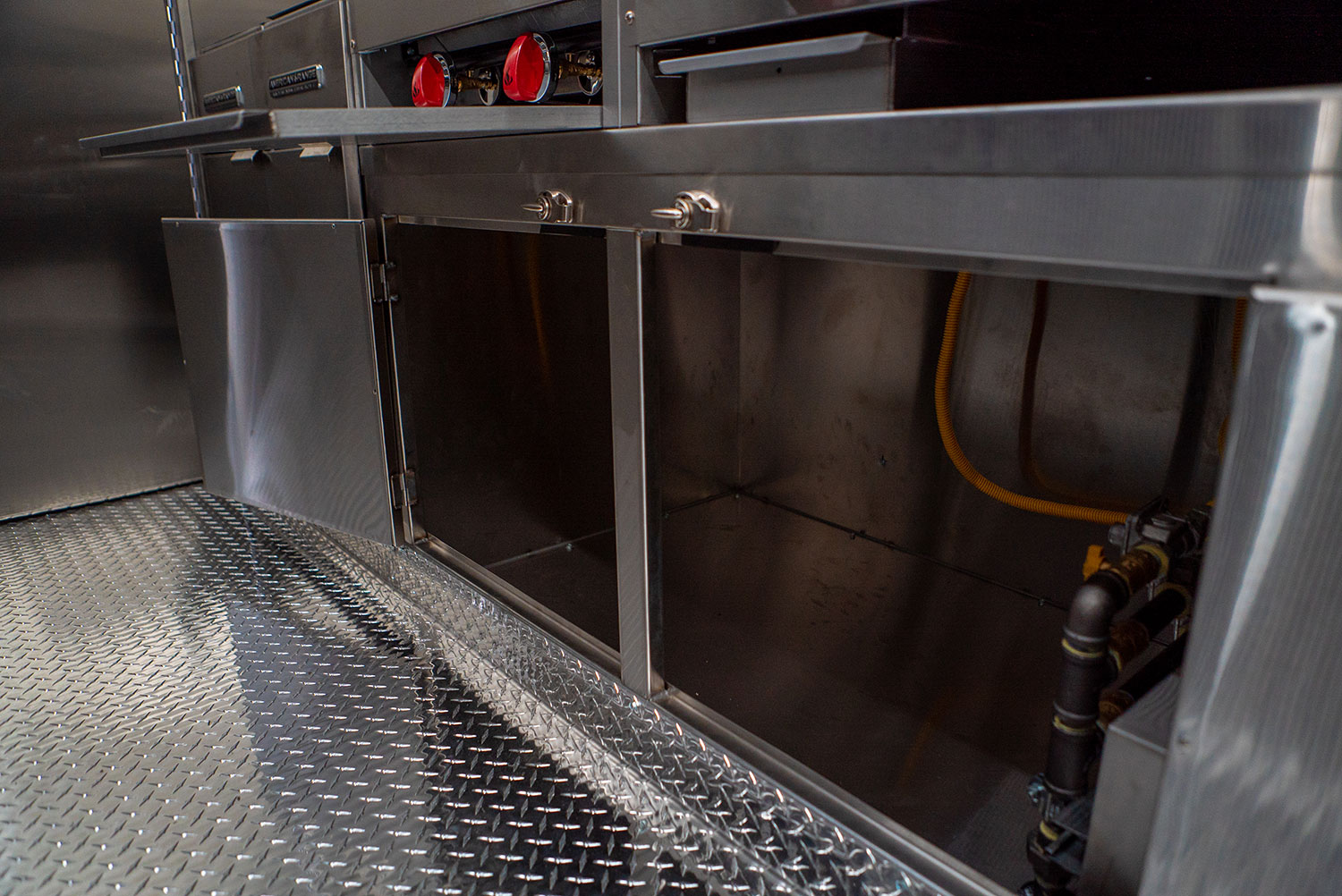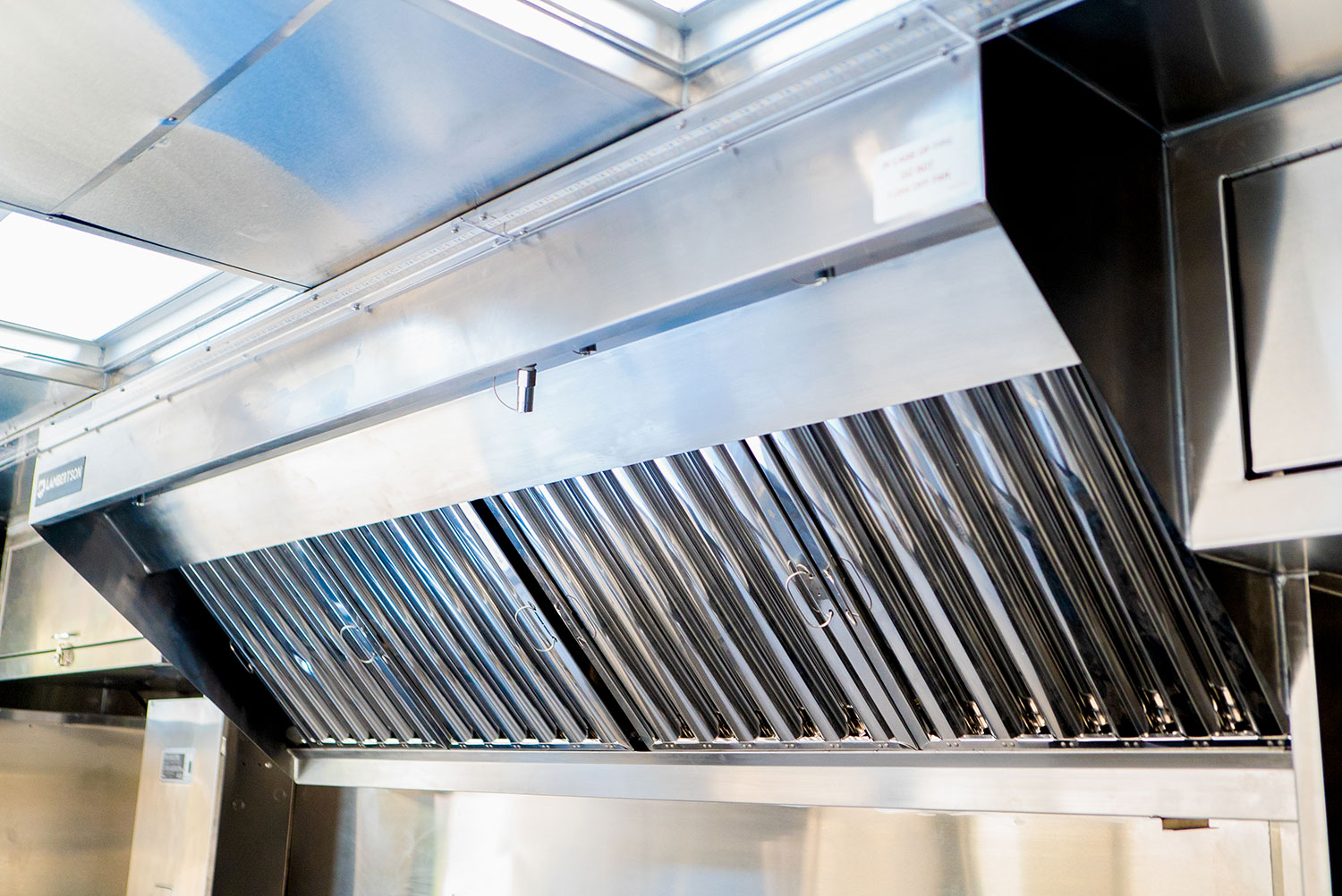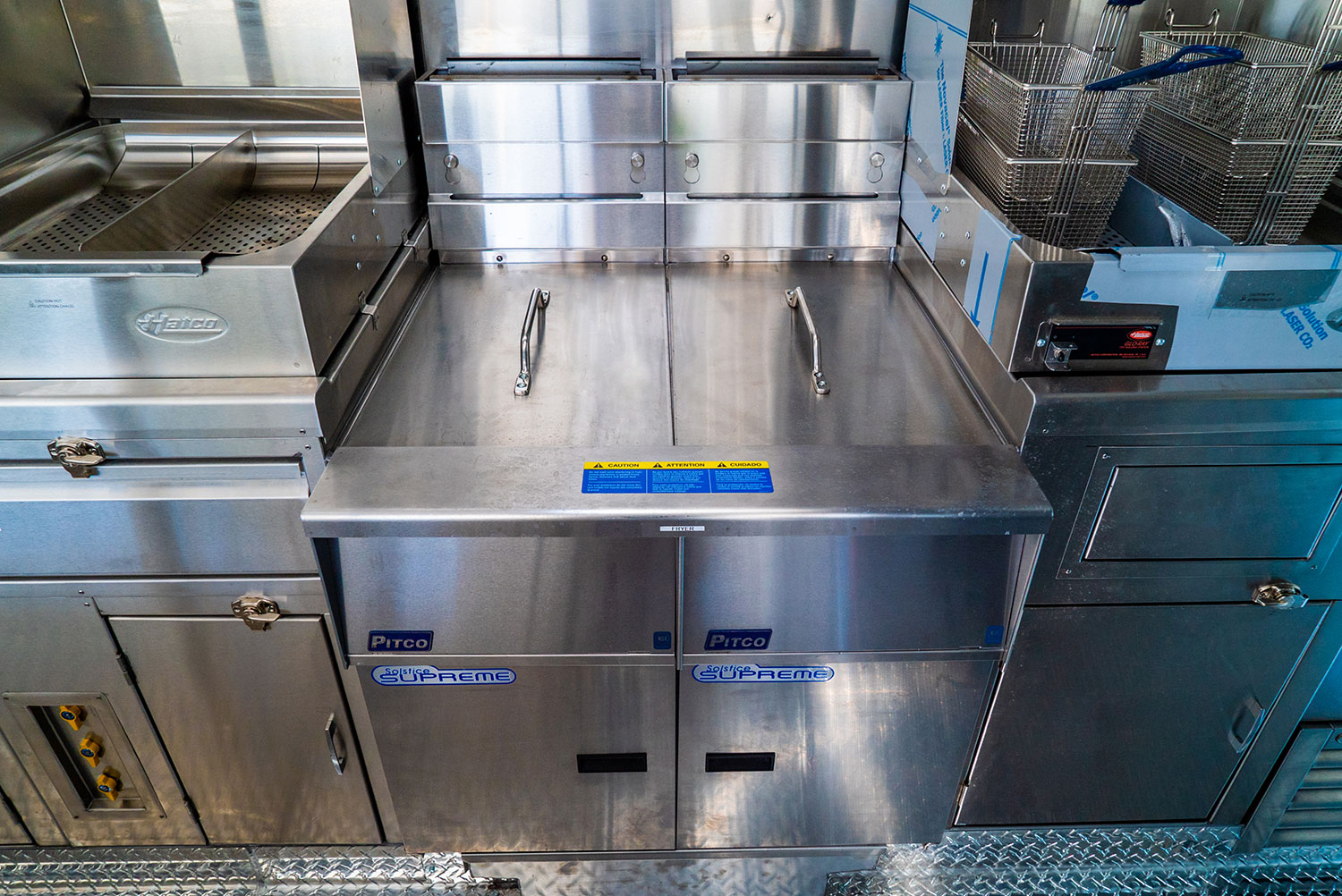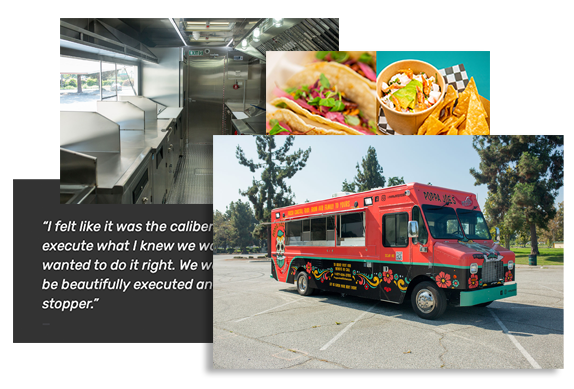 CUSTOMER SUCCESS STORY
Poppa Joe's Kitchen
Poppa Joe's Kitchen is here to bring coastal cuisine to the streets of Los Angeles. We set them up with a high-end custom food truck and colorful vinyl wrap that you can see from a mile away! These two are just getting started to keep an eye out!
End-to-End Customization
We are OBSESSED with quality and do not take shortcuts or cut corners on our designs. Whether you are an established restaurant or an aspiring entrepreneur launching your first business, these are some of the perks you can expect from a partnership with Legion Food Trucks:
You won't find any used trucks or cookie-cutter designs here. All of our food trucks are brand new and built to your specifications. Counters, cabinets, sinks, and storage compartments are all completely welded together for maximum stability.
No concept is out of reach. Our team of creatives will design a custom vinyl wrap to establish your food truck as one-of-a-kind. We can also utilize the latest technologies such as LCD screens, neon lights, and even Wi-Fi to elevate your brand further.
We offer financing options through Ford Financial. As long as you have good credit and are able to make a down payment, we can guarantee that you will be able to secure the financing you need.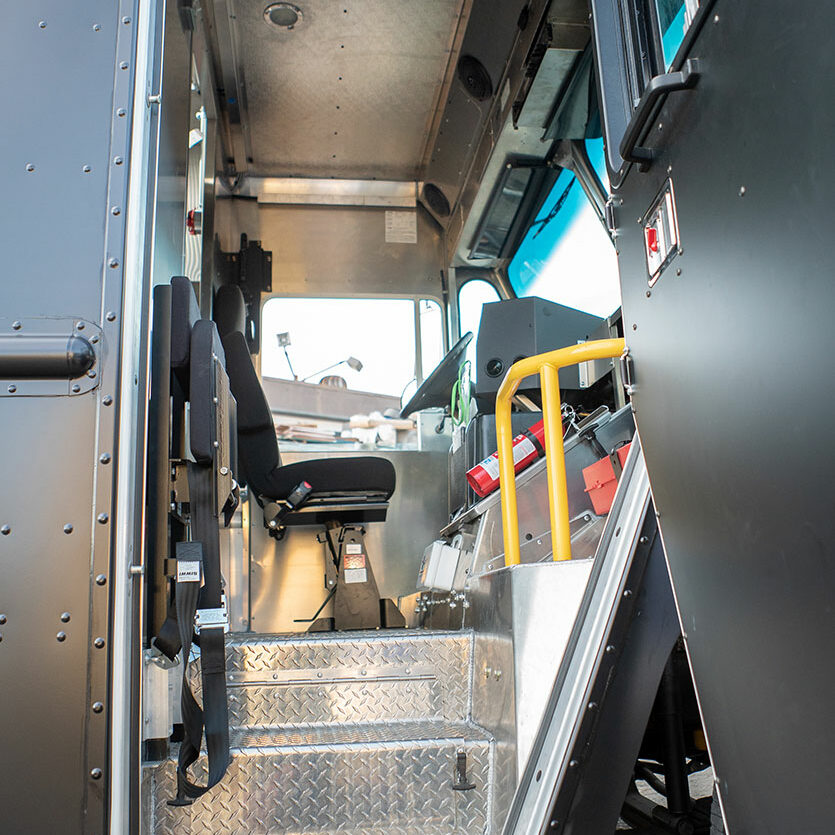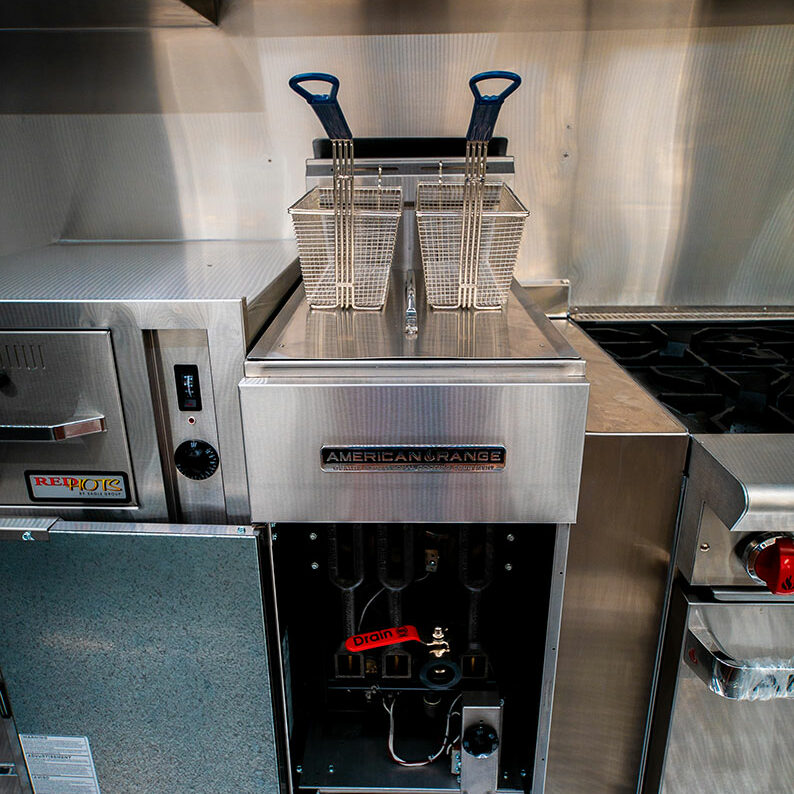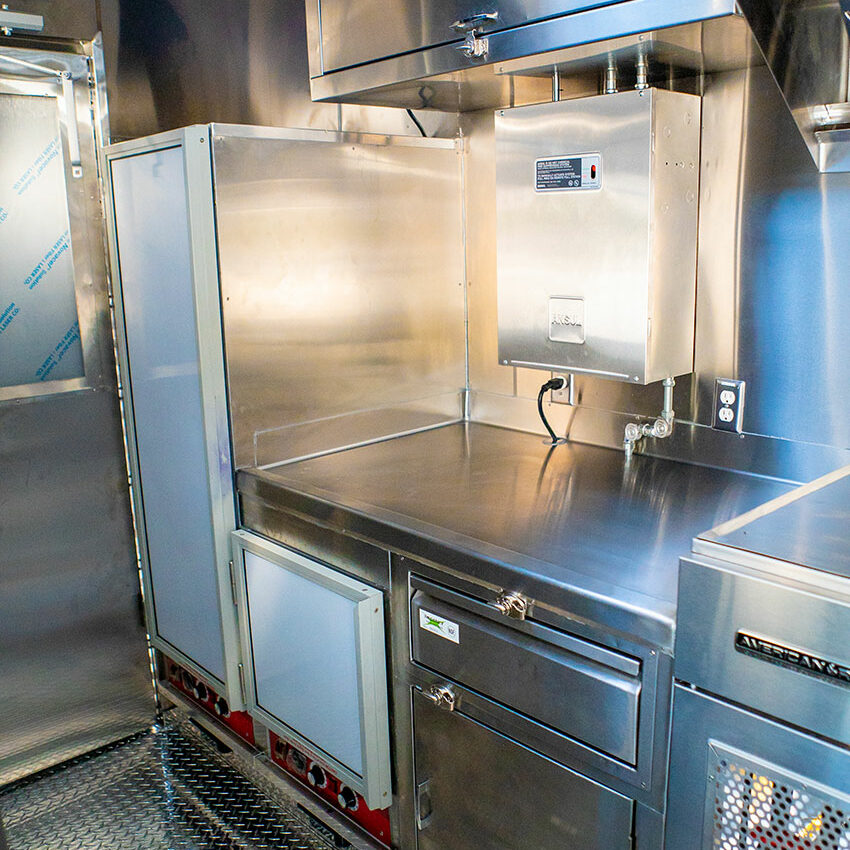 Health Department Expertise
Worried about the health department inspection? Don't be! Every food truck that rolls off our lot is guaranteed to pass inspection. We can even leverage our relationships to expedite the process and get your truck on the road ASAP.
Nobody likes paperwork – that's why we take care of it for you! We'll tell you which licenses and permits you need to apply for and we'll even help you with the paperwork.
We want to ensure that your equipment functions the way you need it to for as long as possible. When you partner with Legion Food Trucks, you can schedule repairs and maintenance appointments at your convenience. We also provide a two-year manufacturer warranty for all of our vehicles.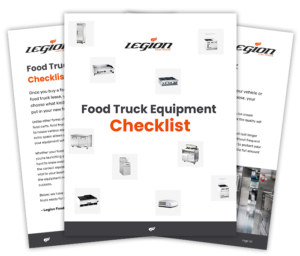 GUIDE DOWNLOAD
Food Truck Equipment Checklist
When you're launching your food truck from scratch, it can be hard to know exactly what equipment you need and how to find it. This checklist will help.
Need help with branding and marketing?
Our experienced creative developers can produce one of a kind, unique logos for your new business. Experienced in modern designs and layouts our professional developers can create a number of different designs and renders for you to choice from.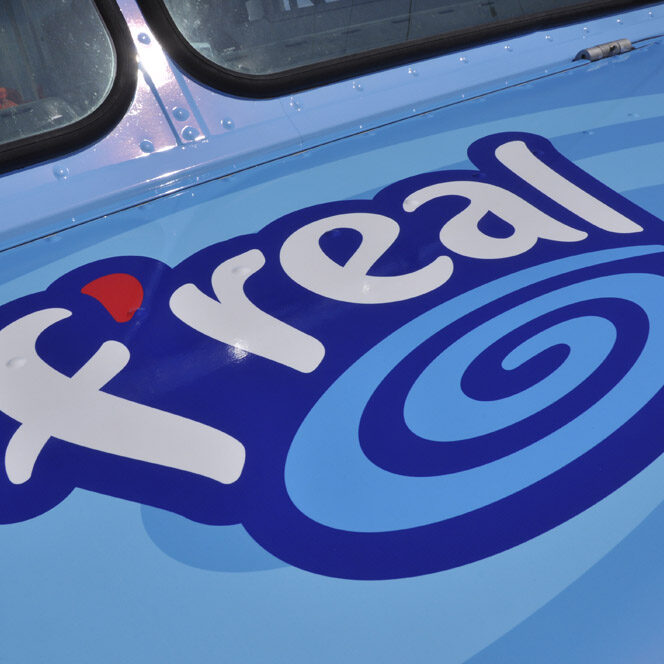 Custom designed vinyl wraps will increase the exposure and visibility of your food truck. A creative and well executed vinyl wrap can make a world of a difference for any food truck.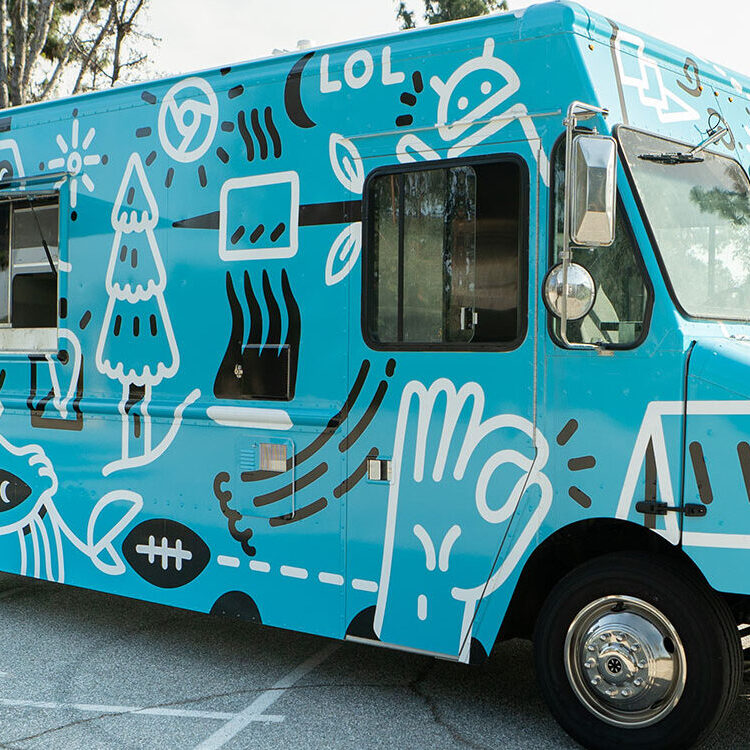 LCD screens and exterior speakers will increase the visibility of your food truck at any event. They can be used to draw in a crowd and by including such things as mobile DirecTV and a digital juke box they can create a festive and lively environment around your food truck.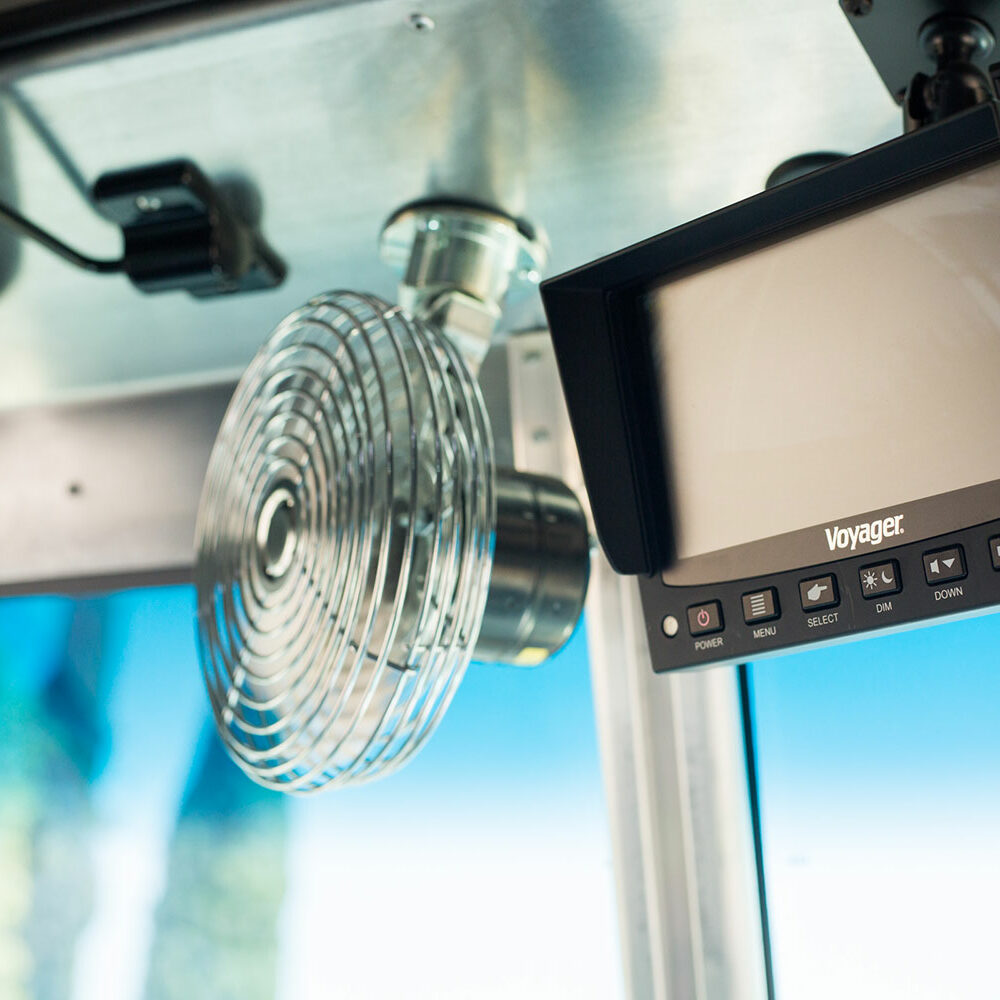 Legion's graphic developers can produce digital menu boards which are uniquely designed to compliment your truck or website. Digital menu boards are more visible, easier to read and through a Legion designed "back-in" system menu items can instantly changed or modified through any computer or even your mobile device.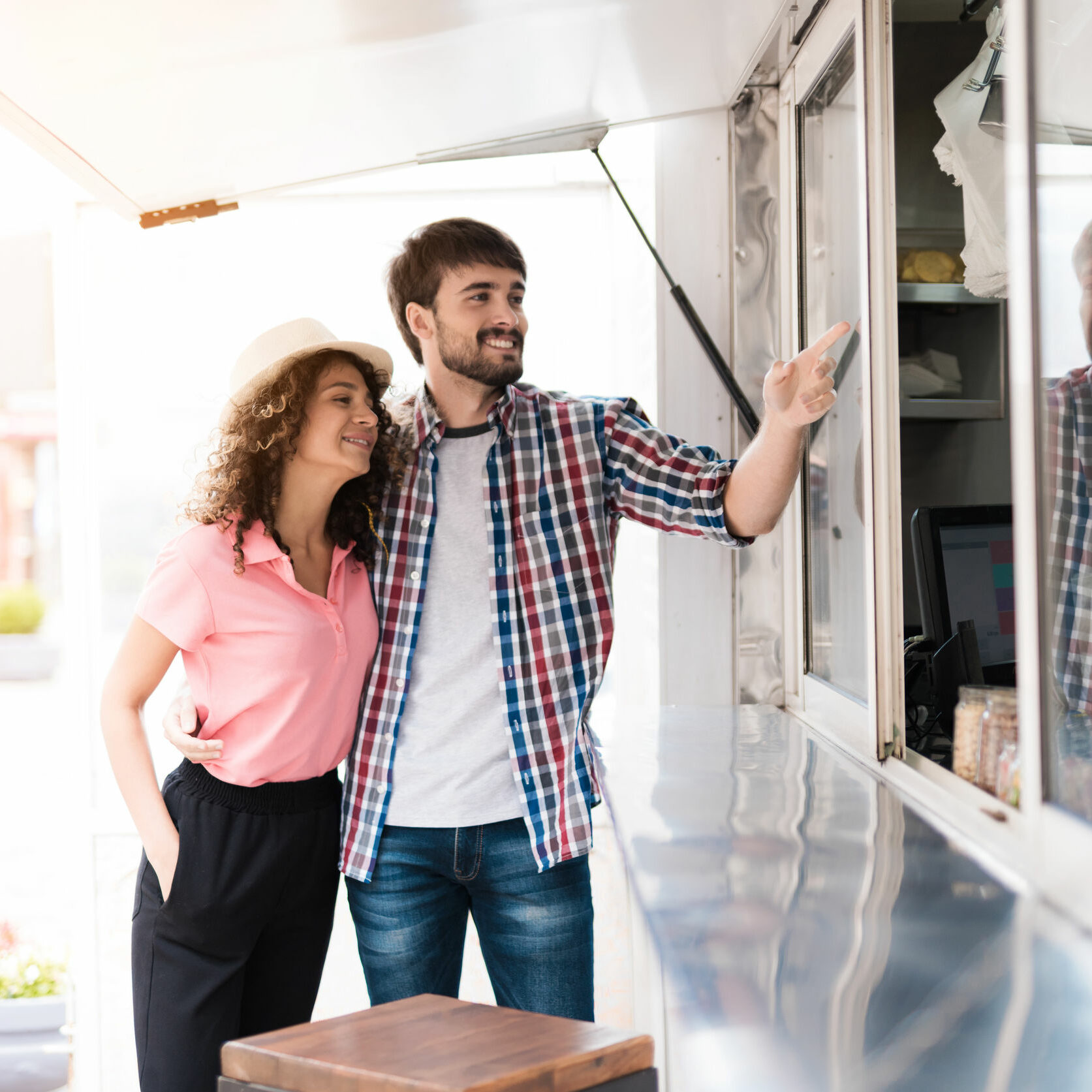 Legion's graphic developers can produce modern and unique websites tailored around your food trucks particular theme or concept. These custom built websites can allow your fans to follow, contact and even book your truck for events. The website is also what contains our "Back-In" system that allows you to change menu items on the fly if you so choose.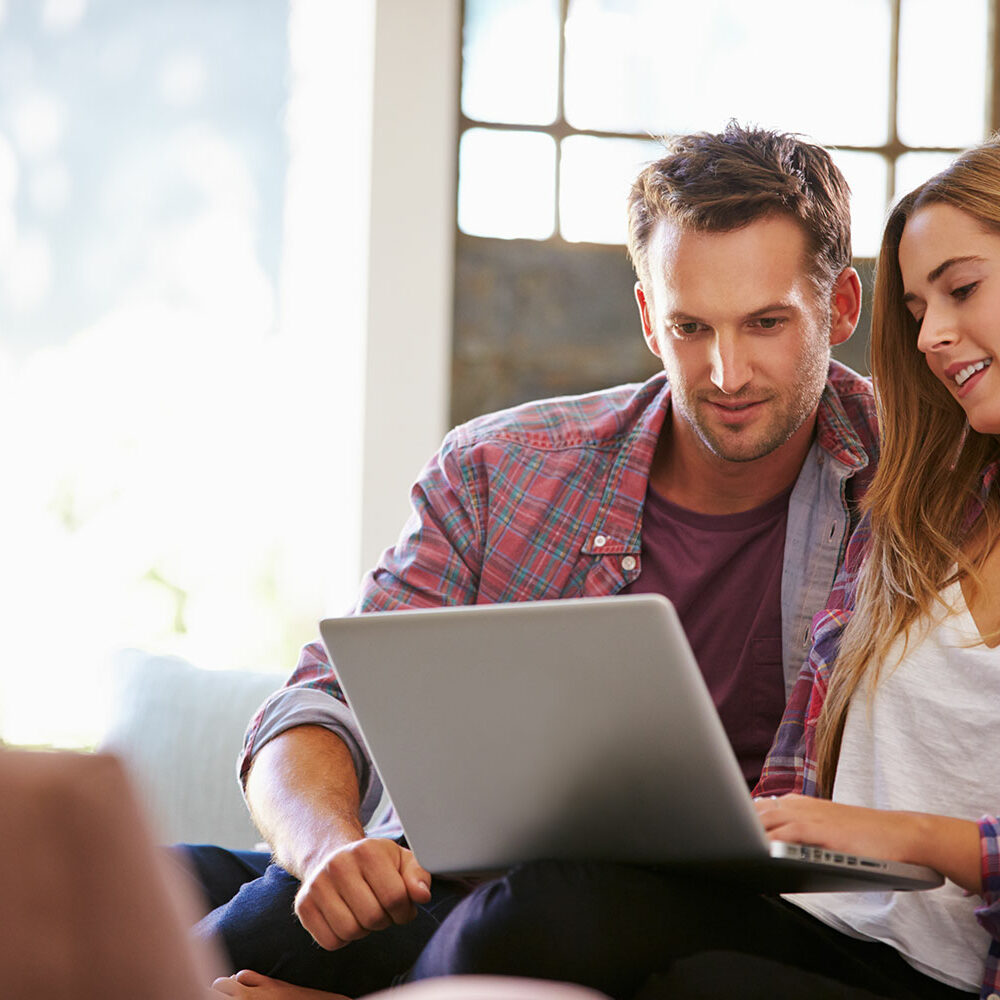 Providing a unique food truck experience can be as important as having a tasty and delicious product.
GROWING YOUR BUSINESS
Your food truck is more than just a food truck – it's a brand
How do you stand out in a crowded marketplace that's rapidly growing? You build a brand that captures attention and sets you apart. In addition to building custom food trucks, we can also help you grow your business by doing market research, creating logos and branding, building your website, and equipping you with the right technology to better serve your customers.
Building a food truck is easy with Legion Food Trucks.
Use Our Interactive Food Truck Builder To Get Started.
Let's Build Your Dream Food Truck.
Buildouts starting at $100k.
Discover how much your dream food truck will cost and what it takes to get your business up and running.