Starting a food truck is a great way to kickstart your restaurant career. It's cheaper to maintain a truck than a brick and mortar location, plus it's more easily accessible. However, just like a physical restaurant, there are strict health guidelines in place for food trucks. If your food truck business is hitting the road soon, here are a few things you'll need to do first.
Acquire All Necessary Permits
The permits needed for operating a food truck business will vary between different states. In California, you need three different types of permits to operate a food truck: a seller permit, health department permit, and food handling permit. This will allow you to handle and sell food legally. You'll also be subject to a health inspection before you officially start selling food.
Additionally, you'll need two licenses to start a food truck business. You'll need a business license for your company, as well as an Employee Identification Number if you employ any helpers. While you may not need an official driver's license, all food trucks need a vehicle license.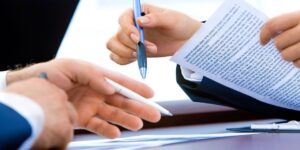 Adhere to Health Codes
Like any restaurant, food truck owners need to make sure that all food is being stored appropriately. A health inspector will make verify that all food is fresh and kept at the right temperature. Health inspectors will also make sure the food preparation areas are clean and that employees are wearing gloves for food handling.
California also has health codes in regard to waste removal and restrooms. Trash must be thrown into a marked bin outside the truck, to be removed when the truck leaves the premises. Customers need to have access to a functioning toilet and sink within 200 feet of your food truck.
Buying Business Insurance
Insurance is a worthy investment for all businesses, especially mobile food service. If another driver hits your food truck or it's damaged by weather, business insurance can help recoup the costs. Business insurance also covers product liability, as well as business property and worker's compensation.
The cost of your insurance will depend on the size of the truck and the cost of all the equipment inside. A large truck with multiple grills, fryers, and a freezer will obviously cost more to insure than a small ice cream truck. Plan to set aside around $250 to pay for your business insurance each month.

Learn About Parking Rules
Your loyal customers may walk anywhere for your food, but that doesn't mean you can park anywhere you please! In Los Angeles, all food trucks are required to serve food from the sidewalk side. Food trucks also are not exempt from parking sign rules and regulations regarding overnight parking. Always check your city's zoning restrictions first to see where you can and can't park your food truck.
Starting Your Food Truck Business With Legion
It's hard to stay up to date on all the latest food truck protocols, but Legion can help. We pride ourselves on creating unique custom food trucks for both first-timers and seasoned restaurant owners. To get your next food truck project started, contact us today.
Related posts