Starting a food truck business can be a wise investment. If you have already made this business decision, choosing the best food truck builder is going to be one of your first steps. Some food truck builders are more capable than others. Others even provide you with the convenience of building your food truck online using an online quote generator to help you create a custom food truck.
This article will help budding entrepreneurs understand what to look for in a food truck manufacturer. Let's check out five things you should ask yourself when choosing a food truck builder that will meet your unique business needs.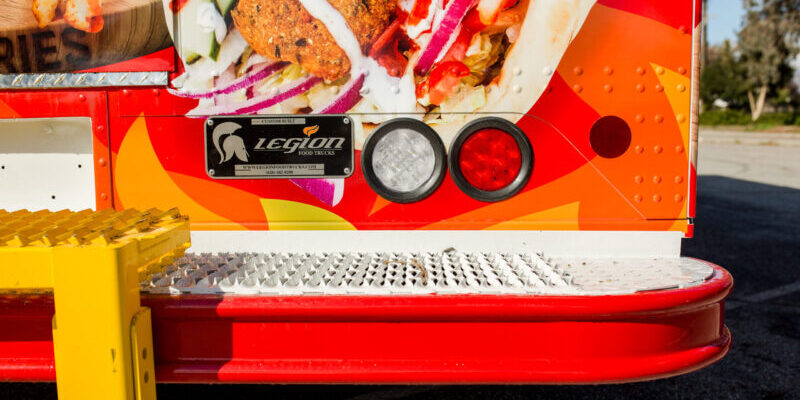 #1. Is the Food Truck Builder Reputable?
While selecting a food truck manufacturer, you must seek recommendations from current food truck owners. It would be best to check for online reviews from past customers. Additionally, look for a builder with an A+ rating from the Better Business Bureau (BBB). 
A reputable and trustworthy manufacturer will be willing to share with you their recent builds and a means of contacting their current customers.
#2. Are They Familiar with Laws and Regulations?
Every state has its own health codes, and your food truck needs to meet them in addition to being compliant with the federal regulations. You should ensure that the builder you hire uses National Sanitation Foundation (NSF) Certified equipment. 
Choosing a manufacturer who meets these standards is vital. It can save you money by avoiding the extra cost that you might have to meet to cover expenses to cover the changes during an inspection.
#3. Do They Care About My Success?
The food truck builder you choose should be supportive of financing after you drive off their premises to start your business. You need to pick a builder who will provide you with a complete warranty. They should provide you with services to help you navigate the local health department bureaucracy. They should also guide you to a great start to your business.
#4. Will They Help Me with Licensing and Permits?
Navigating the local, state, and national regulations to local health guidelines and getting the necessary permits can be daunting. This is especially true if you're a new entrepreneur in the food truck business. Choose a manufacturer that will guide you through the process to be less of a challenge to you.  
#5. Do They Provide Financing?
Building a food truck can be an expensive affair; hence having a builder that offers financing options can be of great help. Therefore, pick a manufacturer that can provide you with service financing your food truck build. They should also offer a complete warranty for plumbing systems, heaters, tanks, electrical systems, among others.

Finding the Best Food Truck Builder
A food truck is a significant investment financially, and therefore, choosing the proper food truck manufacturer is crucial. The design and build of your food truck are vital for your future mobile business success. You need to hire a builder that will help you invest wisely. They should have the experience of building a food truck that suits your business model and brand. 
Contact us to have any questions answered.
Related posts