Whether you are purchasing a new food truck or updating your existing vehicle, there are technological advancements in food truck cooking equipment you can't afford to overlook. This technology enables you to improve your kitchen workflow in the food truck while utilizing the small space available and making it more productive. 
Speed and efficiency matter in the world of fast foods. You need to manage your orders and prepare your meals better and faster. There are over 24,000 food trucks in operation in the US. If you want to survive in this market, you need to adopt the relevant top tech innovations as soon as they arrive. Below are some technological advancements in food truck cooking equipment you can't live without.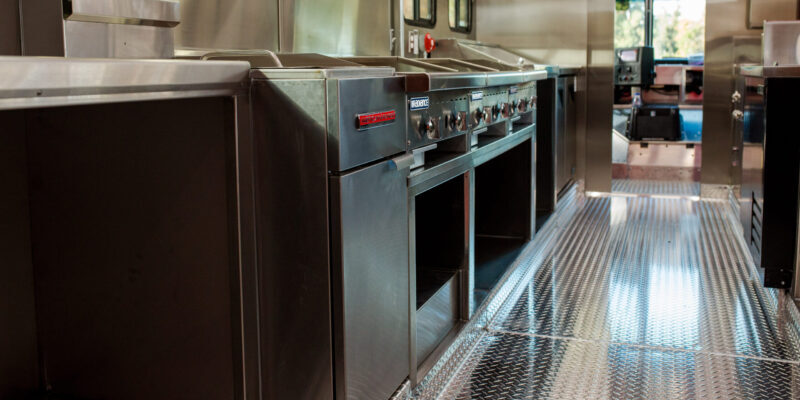 Smart Oven
Smart combi or cook and hold oven is one piece food truck cooking equipment you don't want to lack. After cooking is complete, the cook and hold oven lowers to a holding temperature, keeping the food ready and hot for your customers. Most of them use radiant heating technology, which reduces your energy costs and optimizes your space, as it requires no ventilation or a hood.
A Mobile POS (point-of-sale) System
A mobile POS system is a dedicated wireless device, smartphone, or tablet that remotely acts as an electronic point of sale terminal or cash register. These systems reduce friction by allowing your customers to swipe their cards through a mobile device.
Trying to fit in and operate large computers and registers in the tight space available in your food truck will just cause you more stress. The speed of the mobile POS system will keep your transactions more speedy, drastically reducing the waiting time for your clients. Mobile POS also tracks sales in real-time, allows easy inventory management, and can work online or offline, among other benefits. 
Online Food Ordering
At peak hours, food truck queues are long, which is a turn-off for potential customers and may lead to missed sales. Having an online platform where customers can order meals in advance helps you cut long queues and attract more consumers. A pre-ordering online system is advantageous for professionals during lunchtime or any other busy period. 
Digital Menu Displays
As you sell, inventory may get depleted and you would want to avoid the inconvenience of displaying foods that are not available at the moment. Digital menu displays are some innovations you can use to improve your food truck business services. These displays are attractive to your customers and help you organize your stock to update in real-time. You will offer a better customer experience and also have an easy time restocking your stores.

Let Us Help You Customize
Customizing your food truck cooking equipment to adopt the new technology will improve your customer experience and overall profitability. If you're looking to rebrand your truck or purchase a new one, consider reaching out to Legion Food Trucks. We will advise you on the perfect design and trends and implement the latest technology in your truck. You can check out our work and contact us today for further inquiries. 
Related posts