The food truck industry is the fastest-growing sector and a great business option for those looking to break into the foodservice industry without a brick-and-mortar location. And with the food truck industry currently outgrowing traditional restaurants, you need a fun food truck idea to establish a successful business. Yet again, it is crucial to consider an ideal mobile food unit that serves you best. Build a food truck your way with some helpful tips below. 
Why You Need to Build a Food Truck
Building a custom food truck comes with various benefits besides making your food truck business unique. It enables you to showcase your brand and creativity, whether you desire a classy, traditional or eclectic food truck or something entirely different. Custom food trucks also allow you to choose the right fit and function to quickly prep, cook and service your menu. Again, you get to grow your customer base as well as take advantage of marketing your mobile kitchen more effectively.
Five Types of Mobile Food Units to Consider for Your Mobile Kitchen
1. Food Truck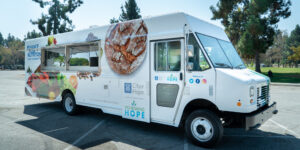 Food trucks are the most common choice in the food truck industry because of their size and mobility. They range in length from 14 feet up to 30 feet and are equipped with a fully functioning kitchen. These mobile food units are best known for burgers, falafels, loaded fries, stone-baked pizza, grilled cheese, and Indian street foods. The best part is that food trucks quickly fit onto different city streets and can be parked in various spaces, while they don't require towing when moving from one location to another.
2. Food Kiosks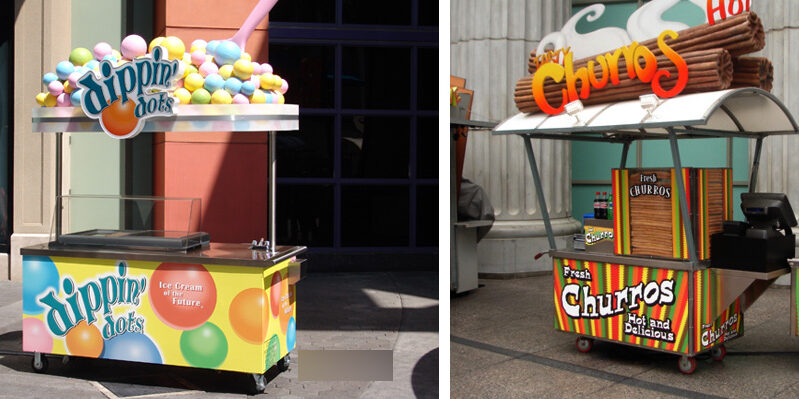 Unlike a food truck, a food kiosk is smaller and less expensive both in customizing it and getting your mobile kitchen licenses and permits. Generally, vendors operating these mobile kitchens prepare food items earlier before parking them in settings such as malls and sports complexes. However, food kiosks only require warming, cooling, and freezing equipment to preserve food items while parked. And because they are quick to open and close, food kiosks are ideal for fast foods such as hot dogs, ice cream, pretzels, and other pre-made foods.
3. Food Carts

Food carts are an excellent choice for vendors starting a mobile kitchen under budget because these mobile units include low initial capital and operating costs. They are best known for fast foods such as ice cream sandwiches, hot dogs, tacos, and deep-fried food options and usually attract more customers and build your brand. However, these units require towing as they lack a drivetrain, whereas the small size renders it impossible to install kitchen equipment and hire staff.
4. Food Trailers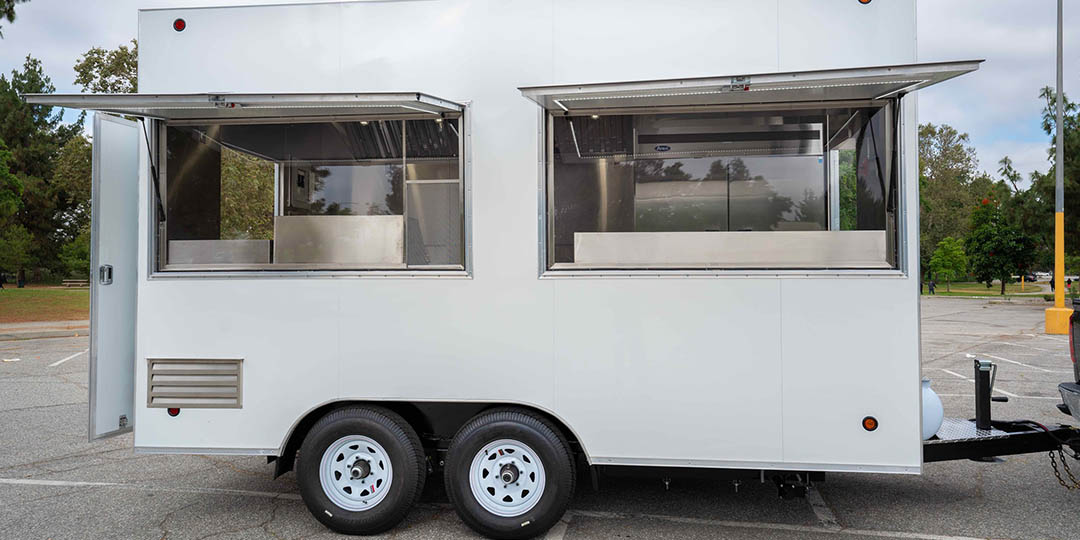 When looking to build a food truck with a much larger size than food carts and food trucks, a food trailer is what you need. The vast space allows you to install much larger kitchens and cater to larger crowds than an average food cart, truck, or kiosk. With a fully functioning kitchen and adequate staff, a food trailer is ideal for large venues such as sports facilities, festivals, fairgrounds, and carnivals. Besides, these units are best known for French fries, chicken tenders, fast foods, popcorn chicken, and cotton candy. However, food trailers lack a drivetrain system, hence requiring a vehicle to tow them to different locations.
5. Bustaurant – A Restaurant Within a Bus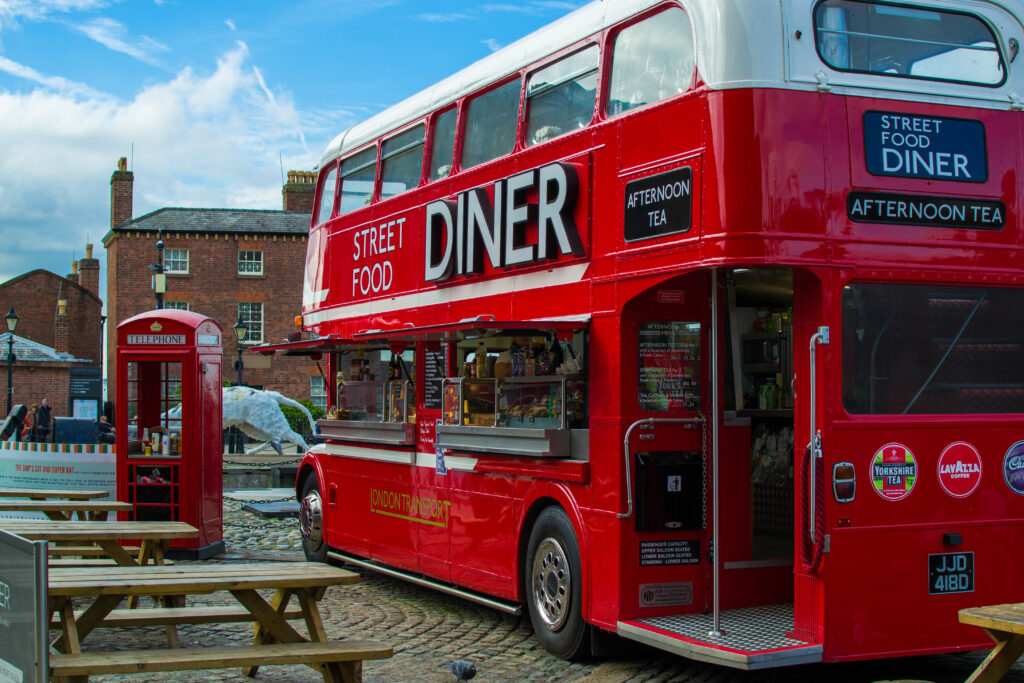 Eating at a mobile kitchen offers a unique dining experience, but a restaurant within a bus presents even a better adventure. Instead of typically standing at a curb, ordering, and eating, bustaurants allow customers to come on board and sit at tables. Most bustaurants are operated in a two-decker setting; the first is the kitchen, and the second level is designated for customers. These mobile food units are best suited for local meat and produce, including ethnic food such as Greek or Thai foods.
Find Your Perfect Food Truck
Mobile food vehicles continue to dominate the foodservice industry not only in the US but globally. When looking to start your mobile kitchen, it is essential to build a food truck that meets your design and consider the apt mobile food unit. For more information regarding types of mobile food units or getting started with professional food truck ideas, contact us here at Legion Food Trucks to learn more today!