The food truck business is becoming more popular by the day. Even some of the most accomplished chefs in the world are venturing into this niche. If you are an owner of a food truck, odds are that you put a lot of effort into working to attract new customers. Your goal is to make customers salivate just at the thought of the food on your menu, take out their wallets, and try your food. Coming up with a successful design for your food truck will help you stand out in this very competitive field. 
If you are interested in taking your business to another level, read along to find out more about vinyl wraps for your food truck business and customizing your food truck design.

The Food Truck Design Stage
There are two important factors to take into consideration when designing a vehicle wrap for your food truck. The first key aspect is making the truck look attractive when it is closed and moving down the street. The second factor is seeing to it that the food truck design will maintain the same impact when the doors and the windows of the vehicle are open, and you are serving your customers.
Customizing Your Food Truck Design
Work with a vehicle wrap company when customizing your design. Your vinyl food truck design should be custom-made for your vehicle. A full vinyl wrap should serve as a reflection of your business, it should boost your brand and also be appealing to your customers.
Legion Food Trucks has been in the design industry for a long time now. We have in-house designers who spend time with customers. They will learn about the culture you have created, what appeals to your customers, and your future plans. They will then use this information to come up with an awesome design for the vinyl wrap of your truck. You should have all your ideas, slogans, and logos ready.
The Production Phase
Before we print the final product, we first print a sample. We send this sample to the client to look at important details like the selectedcolors and images. We can even mail the sample to the customer if they want to see and feel the wrap in person before we print the full-scale version. Once the customer is satisfied with the sample, the vinyl wrap is printed and laminated to protect it from damage by UV rays.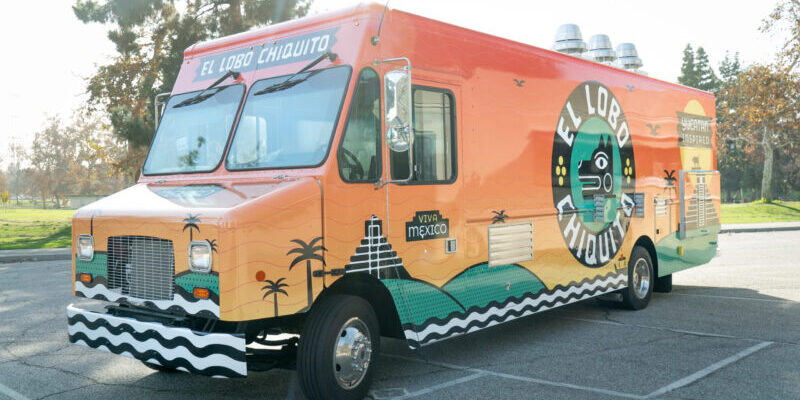 The Installation Phase
We have certified in-house installers that can apply your vinyl wrap in-house. If it is not possible to get your vehicle to us, we can send our expert crew to you.
The larger the food truck, the more sophisticated the installation process is. Big trucks have odd-shaped edges and parts. In such cases, the vinyl wraps come in several pieces. Special parts are cut out to fit around rivets, fenders, and windows. Our professional installers will give you a smooth finish without wrinkles or bubbles.
Develop Your Truck's Personality
If you want to get a vinyl food truck wrap that displays the personality of your business using a strong visual identity, contact us today for a consultation. You will be one step ahead to achieving success.
Related posts