It's no secret that the food truck business is tough. With over 35,000 active food trucks in the U.S., owners and operators need to do whatever they can to stand out.
Standard, run-of-the-mill food trucks just don't cut it anymore. You need to have a few bells and whistles to grab customers' attention and win their business. 
This article will cover some of the top food truck upgrades to give your business a boost in the new year:
Top Food Truck Upgrades
Upgrades are nice, but you can't upgrade everything all at once. Here are some important  equipment options to prioritize:
1. Introduce a Digital Menu Board
If you have a seasonal menu with rotational dishes, consider upgrading your printed menu to a digital one.
The benefit?
It offers your clients a better user experience. In addition, you can update your menu in real time when you're offering new servings.
Digital menu boards are also easier to see. Customers can read the menu from farther away and make faster decisions when they reach the window. Even better, you can integrate meal photos and advertise meal specials or when you're offering discounts.
2. Technology: Mobile Ordering and Payment
Thanks to technology, restaurants and online ordering go hand in hand, and food trucks are no exception.
But before "going mobile" with your food truck, you may want to evaluate a few factors.
First, enlist your truck on mobile restaurant applications like WhereTheTrucks.At and NomNom Finder to help customers find you easily.
Besides being found on third-party food truck locator applications, take it a notch higher and introduce an app tailored to your food truck. Even though the process sounds daunting, it can help increase your customer base.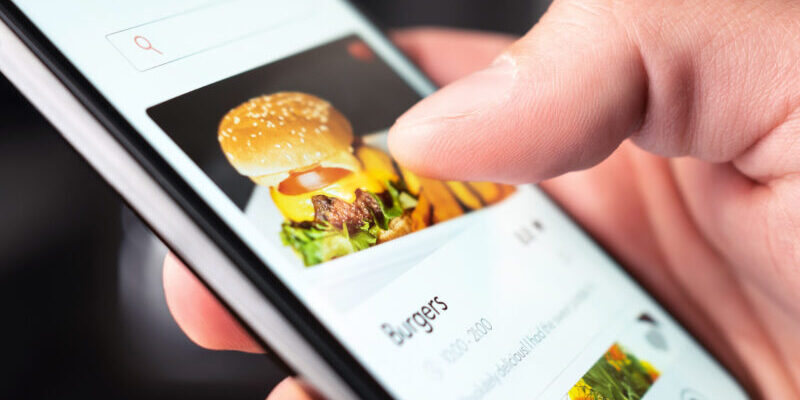 3. Use an Advanced POS System
To manage your cash payments effectively, introduce an efficient point-of-sale system in your food truck business.
A portable device allows mobile integration. You can pair it with your iPad or laptop and process credit cards. You can send orders to your kitchen staff as they happen in real-time. Furthermore, integrate it with your menu board and make updates and customizations when needed.
4. Efficient Small-Space Ventilation
Ranges, fryers, and ovens all put out a lot of heat. And when you have multiple staff in an enclosed space, you need proper ventilation.
If it's been awhile since you've upgraded your ventilation system, now could be a good time to take that step. Think about the size of your kitchen space and ensure the ventilation system can power the entire food truck. A good sprinkler system can also provide additional safety measures.
Grow Your Food Truck with Legion
Hundreds of thousands of food trucks are operating in the US daily. With so much competition in the food space, the only sure way to stand out is with a custom-built, custom-designed food truck. 
At Legion Food Trucks, we specialize in building and designing your food truck to the specifications you need. We can also upgrade your existing truck to increase revenue and wow your customers. Contact us today to learn how we can help you.

Related posts