The food industry is fast-changing, and cloud kitchens, also known as virtual kitchens or ghost kitchens, are taking the place of traditional brick-and-mortar locations. But what are they, and how does the concept work? Read on to learn more about cloud kitchens, and they should be part of your business plan.
A virtual kitchen is a commercial kitchen space that allows food businesses to prepare and deliver food products. With this model, food trucks, caterers, and restaurant operators can rent out kitchen space to prepare and store their food with minimal overhead. As the food delivery market grows, virtual kitchens are becoming an ideal business solution to capture the demand.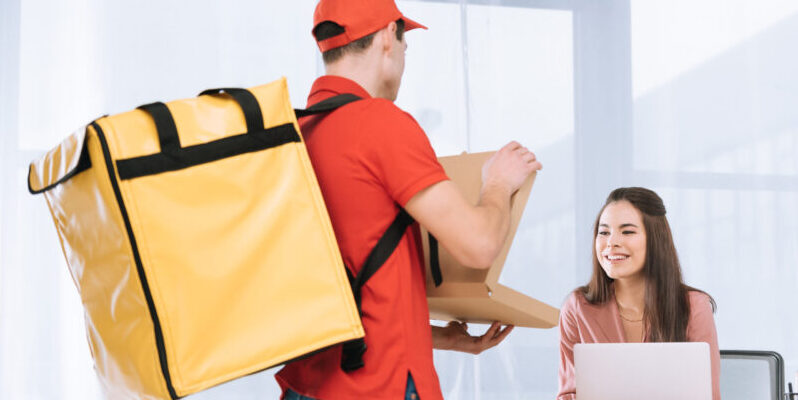 Benefits of Cloud Kitchens
1. Affordable startup cost
Virtual kitchen models allow food businesses to use less money when starting. A ghost kitchen provider leases a commercial kitchen, meaning the food business won't need to invest in building and inspections. They can also be up and running within days or weeks, unlike the months or years it would take to set up a traditional model.
2. Data tracking advantage
Designing virtual kitchens occurs with technology in mind. These facilities can track data, thus allowing you to scrap food items that are not in demand. You can schedule staff and prepare food based on the customer demand, thus saving on cost and reducing wastage.
3. Increased brand awareness
Virtual kitchens allow your brand to concentrate on its food delivery and reach a wider audience. You use delivery apps and social media in advertising your food truck business instead of confining to narrow marketing channels. Leveraging these new marketing channels is cheaper and allows your brand to gain greater visibility.
4. Low overheads 
The traditional food business model is becoming financially unbearable due to high property taxes and maintenance costs, expensive utilities, and high staffing costs. Virtual kitchens use on-demand labor, thus reducing staffing costs and sharing everyday expenses with other businesses that lease the facility.
5. Improved efficiency
The virtual kitchen model improves efficiency since food businesses can optimize their processes for delivery. You can batch prep ingredients for different menus and choose a custom-built space that allows fast preparation and handling of meals to the delivery drivers.
Different models of virtual kitchen
Below are the different virtual kitchen models you can consider for your food truck business:
1. The independent cloud kitchen model
This model consists of a single brand having a single kitchen with no storefront. The brand offers delivery-only services with orders coming from online sources. It allows food business operators to sidestep high real estate and rent costs by dropping the front house.
2. The multi-brand model
Here, multiple brands share a single kitchen, thus keeping the operational costs low. It positions the different brands as their establishments. The model has no storefront and only delivers on orders from online sources.
3. The hybrid model
This model consists of a single brand with a single kitchen but with a storefront that allows customers to walk in and observe as their food preparation continues. It offers delivery and takeaway service.
4. Delivery app owned 'shell' model
With this model, food businesses lease a kitchen space with no storefront and utilize an aggregator's online ordering service. In short, the food business operator prepares the meal while an aggregator takes care of delivery and fulfillment.
5. Delivery app owned 'fully stacked' model
With this model, a food business operator leases a kitchen and prepares food while an aggregator delivers and fulfills. This model has a storefront; thus, customers can walk in.
6. The fully outsourced model
This concept involves outsourcing everything from cooking to delivery. After food preparation, your chefs receive the food, do the final touches and handle the food products back for delivery. Orders come from the outsourced company or your brand's online platforms.

A New Frontier
Whether you're starting a food truck business or have been in the industry for long, cloud kitchen models are a great option to consider. They save on costs, improve your service delivery and allow you to access a broader customer base, thus maximizing your business potential.
While you incorporate virtual kitchens into your business plan, Legion Food Trucks recognize the importance of fully customized delivery vehicles for your business. That is why we commit to building your food trucks according to your exact specifications. Contact us for the best food trucks if you are an entrepreneur, restaurant chain, family business, or even corporation.
Related posts