An Industry Standard
All Legion built food trucks are tailored around our customer's individual needs and requests. No "cookie-cutter" designs are ever used. All Legion food trucks can feature unique vinyl wraps, extra-bright LED lighting, LCD screens, exterior speakers, media receivers and digital menus that set them apart from every other food truck in the industry. The quality, durability and functionality of our products are made priority and always kept in mind.
[onethirdcolumn]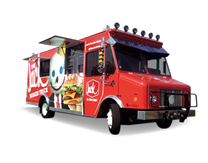 Corporate Food Trucks
Expand your business reach past your brick and mortar locations! Food trucks are not only ideal for quickly expanding your markets but they also provide the perfect platform for product testing and market research. A properly operated food truck can be the perfect multifunctional tool for promoting and expanding an established food service business.
[/onethirdcolumn]
[onethirdcolumn]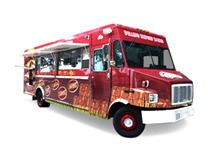 Gourmet Food Trucks
Take your gourmet food concepts mobile! The gourmet food truck has provided the ideal, cost effective, mobile platform for any aspiring top chef to make their mark. With custom gourmet food trucks ranging from unique fusion style cuisines to delicious one-of-a-kind deserts, Legion Manufacturing specializes in designing the perfect mobile commercial kitchen for your business needs.
[/onethirdcolumn]
[onethirdcolumn]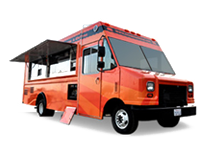 Catering Trucks
Redefining the traditional! Not all food truck owners need a fancy gourmet or corporate style food truck. For most traditional catering truck owners it comes down to one thing; functionality. For these catering truck owners, the functionality of their food truck is crucial to their business. How fast orders can be prepared and served is pivotal to a successful mobile catering business. Whether for large corporate events or private family parties and functions, Legion trucks can be outfitted to meet any customers needs.
[/onethirdcolumn]
Functionality
Every Legion food trucks is uniquely designed to suit its owners individual needs. Each customers has direct input in not only determining their equipment selection but also in determining the amount of storage, shelving and refrigeration that will be available on their food truck. By eliminating "cookie-cutter" designs and utilizing such things as a wide range of equipment options, as well as, ample storage, full size commercial refrigerators and even soda fountains, Legion food trucks are not only the most unique but also the most functional food trucks on the market.
[onethirdcolumn]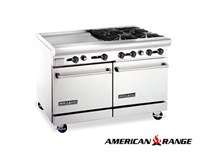 Equipment
Legion food trucks incorporate commercial cooking equipment produced by top manufacturers such as Wolf, American Range, True, Beverage-Air, Randell, and Fry-Master among many others. By allowing each customer to individually select their equipment choices, Legion has acquired vast experience with commercial cooking equipment. Due to this, Legion only utilizes quality cooking equipment that is robust and durable. This ensures that downtime for repairs is kept to a minimum. Through the use of quality components and equipment Legion is able to keep their customers out of the shop and on the road.
[/onethirdcolumn]
[onethirdcolumn]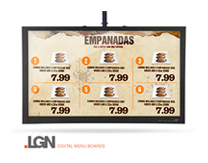 Technology
Legion food trucks can incorporate a number of different technologies that not only allow Legion food trucks to stand out but that also facilitate its sales. Through the use of LCD screens, digital menu boards, WiFi, POS systems, LED lighting and even Mobile DirecTV, Legion food trucks are the most technologically complete food trucks available. Through incorporating most of the amenities customers traditionally see in restaurants, Legion food truck owners can offer their customers a more unique and complete dining experience.
[/onethirdcolumn]
[onethirdcolumn]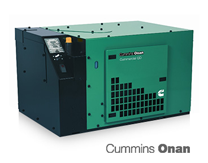 Power
Possibly one of the most overlooked components, the generator is the heart of every food truck. Responsible for powering your lights, refrigerators, pumps and equipment, a powerful and reliable, yet quiet generator is crucial for any successful food truck operation. Legion strongly recommends the use of Cummins-Onan, Honda or Power-Tech generators only. By using reliable, quiet generators, food truck owners can avoid unnecessary down-time, as well as avoid losing customers through excessive noise pollution produced by low-end generators.
[/onethirdcolumn]