Food trucks are more popular than ever. In fact, there are over 35,000 food trucks in the U.S. alone. That's a lot of competition!
In order to stand out in this competitive market, you need innovative food truck advertising ideas capable of grabbing the attention of your customers. Everything from eye-catching food truck designs to inventive social media content needs to be a part of your marketing strategy. Below are some of the most effective advertising ideas for your food truck venture in 2022.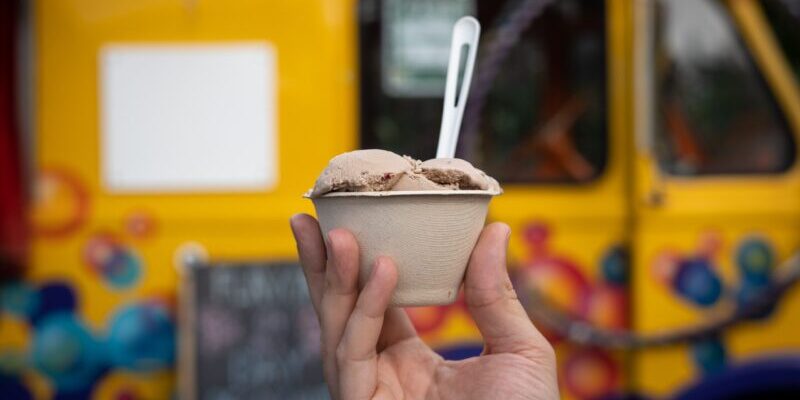 Short Form Video Food Truck Advertising Ideas
The Internet and digital media are on the rise in today's world. Most advertisers have struck gold in online advertisements, and no one wants to miss out on this mammoth potential audience. Short-form video food advertising ideas have been a success in increasing sales as more and more people are made aware of your business from these interactive ads in the form of short videos.
TikTok
Today, TikTok is undoubtedly one of the most downloaded apps, making it a gold mine when used as an advertising platform. It is now one of the best ways to reach out to Gen Z audiences and younger Millennials. Tik Tok's self-serve platform is easy to use, and your food truck business will benefit immensely by targeting a younger audience.
Interestingly, TikTok is no longer reserved for young people as people across the demographic spectrum harbor favorable opinions about the platform even if they are not active users. This allows even older folks to benefit from the platform, thus making it an effective marketing tool.
Online Ordering
Research suggests that over 50% of revenue for food trucks during the pandemic has come from order-ahead sales. Online ordering systems allow customers to place orders through an app or a web page with a pick-up or delivery option. Food truck operators also can collect valuable data on customers' preferences and make informed decisions concerning what food truck businesses should do to increase royalties and sales.
If your current business model has not taken this into account yet, you are missing out on a huge opportunity for revenue. This is an excellent opportunity to get in touch with new customers and strengthen your relationships with existing loyal fans.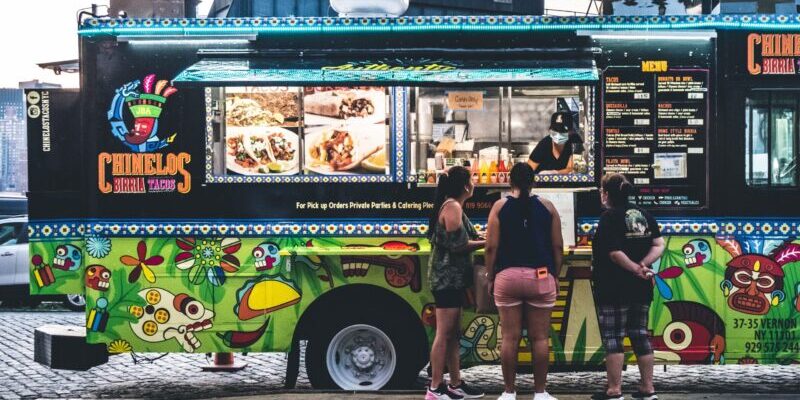 Start Your Food Truck Advertising Today
Advertising is at the core of every business venture. You simply cannot stand the test of time in business if your presence is not well advertised. This is a digital era, and people, companies, and businesses are shifting to digital marketing.
At Legion Food Trucks, we help you make your dream of running a successful food truck a reality. With the help of our dedicated team, we build state-of-the-art, fully customized food trucks to cater to all your needs. But we do more than build food trucks. We help with all your business start-up needs such as licensing, permitting, and even marketing advice. Contact us now to find out more.
Related posts