If you are considering a breakfast menu for your food truck business, it helps to have a few breakfast menu ideas for inspiration. Breakfast doesn't have to be boring. Don't hesitate to use creativity, think outside the box, or stick with traditional items. 
Breakfast food trucks are starting to catch on, and for many areas, it's an untapped market. People need breakfast, and with as many people who work early shifts and don't have time to grab a bite at home, there's no shortage of customers who would love to visit your breakfast truck. Not only that, but some people love breakfast so much; that they would be happy to have it for lunch and dinner!

Five Breakfast Food Truck Menu Ideas To Get You Started.
1. Waffles
Why waffles? Aside from waffles, there are many ways to customize this sweet breakfast staple. You could even expand your waffles to lunchtime with peanut butter and jelly waffles and chicken. 
2. Breakfast Sandwiches
Breakfast sandwiches are an easy choice. Breakfast sandwiches can be made with croissants, rolls, or bagels. Figure out what type of fixings you want to offer, come up with a signature breakfast sandwich and decide if you're going to add any sides or coffee to the menu. You could also do sandwiches and smoothies. The choice is yours!
3. Crepes
Bring a little sophistication to your offerings and consider serving crepes. Crepes are quintessential street food and can be served sweet or savory. You'll be busy all morning by offering a selection of fillings like ham and cheese or berries and cream.
4. Breakfast Burritos
Everyone loves a good breakfast burrito. They are fun, easy, and portable. Breakfast burritos can be packed with delicious and nutritious breakfast ingredients like veggies, meats, eggs, and cheese. 
5. Donuts
Donuts are a breakfast institution, and you can decide whether you want to stick to a more traditional donut menu or get creative and experiment. Donuts can be served individually, by the dozen, custom-made, or filled with other menu choices.  Donuts are delicious comfort food and even better when paired with coffee.
6.  Smoothie Bowls
For the more health-conscious customers, smoothie bowls are a hit. Offering a selection of healthy and delicious smoothie bowls will have a nonstop line of hungry customers ready for a delicious and filling bowl with ingredients like berries, bananas, nuts, chia seeds, and more. 
7. Avocado Toast
Avocado toast is a perfect breakfast for health-conscious Californians looking for a quick, filling, and healthy breakfast option. Avocado toast is delicious and nutritious and can be customized with various toppings.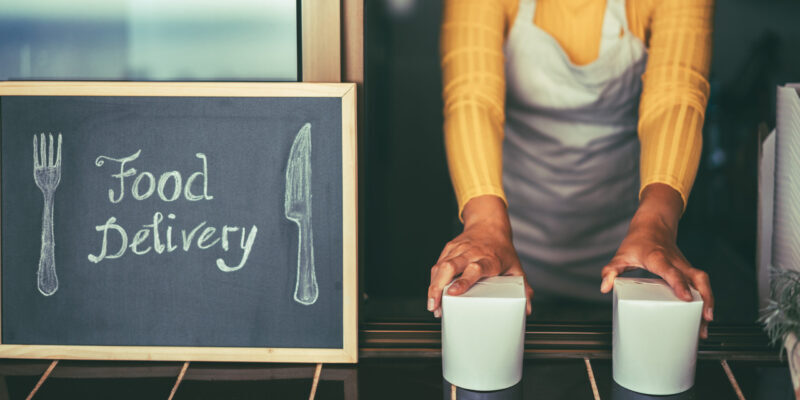 Get Cooking with Legion 
Are you looking for more breakfast truck menu ideas? Work with a company that can help you create a profitable and fun breakfast truck business; contact us today to learn more. 
Whether you are simply adding breakfast to an existing menu or considering a breakfast-only food truck, you can look to us to help you create a custom food truck for your business.
Related posts