Operating in the food market requires adherence to government-imposed health laws and regulations. Inspectors aren't trying to suppress your commercial kitchen or food truck. Their job entails enforcing local food laws and educating food service operators on the proper handling techniques. You should know about the food truck inspection checklist.
The critical factors for food-borne illness are at the top of an inspector's checklist. Many towns highlight these items in red on the inspection sheets. Any major violation requires urgent attention and remedy, or a follow-up assessment will be planned. This article explores the things you should cover.

What is a Food Truck Inspection Checklist?
A food truck inspection checklist assists food truck owners in ensuring that their operations comply with established food safety and hygiene, housekeeping, and food truck maintenance standards. Regular inspections with a checklist keep your employees on their toes in case of surprise health inspections by the local government. It maintains your food truck up and running at maximum capacity, and keeps your clients safe from food-borne illness and health concerns.
List of Items to Cover Before Inspection
When an inspector inspects your food truck, he looks at specific areas to help protect the public. To train your employees and keep a watch on these issues yourself, you must first recognize what the health inspector is searching for.
Potentially hazardous foods
Health inspectors must concentrate on potentially hazardous foods because of the increased danger of food-borne illness. To avoid bacterial growth and food-borne infections, you must monitor certain foods at specific times and temperatures.
The health inspectors will spend significant time checking all of your meat, poultry, and seafood items' holding and storage temperatures to ensure they are safe.
Food safety knowledge
Food truck owners must thoroughly understand their local public health codes. Your employees must have current food safety training and thoroughly understand proper food preparation and handling techniques. Inspectors will frequently test you and your food truck employees on their expertise.
Water
Sinks should always have running water. You should provide at least five gallons of potable water for handwashing alone. For facilities with little food preparation, including an additional 15 gallons of potable water, and a minimum of 25 gallons of potable water for meals for trucks with preparation and ware-washing functions. 
Waste Disposal
Ensure the wastewater tank (s) has a minimum capacity of 50 percent more than your water tank and no less than 7.5 gallons where applicable. Fix any leaks in the drain lines from the sinks and the coffee urn. Ensure you have connected all your drain pipes to the wastewater tank.
Food Storage
Keep the refrigeration units in good condition. Remove rust from the refrigerator's racks. In the refrigerated unit, place an accurate thermometer. All hazardous goods should be in a separate space.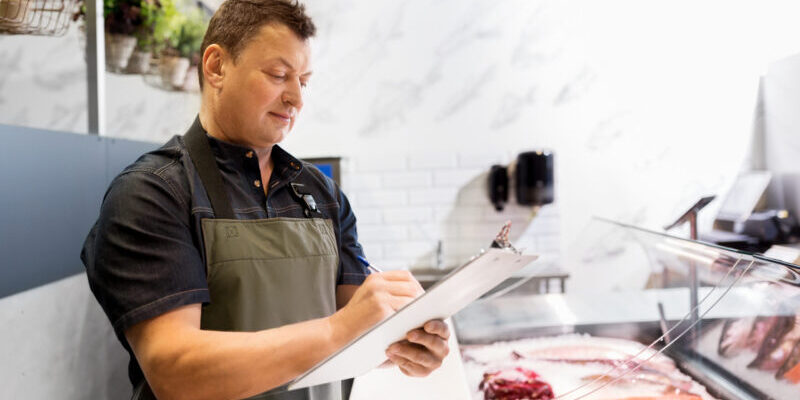 Upgrade Your Food Truck Business With Legion Food Trucks
Legion Food Trucks offers you the tools and resources to help your restaurant succeed. We ensure that every food truck that rolls off our floor is guaranteed to pass health inspection by even the strictest health departments. In many cases, we are even able to expedite the approval process and get your vehicle on the streets as soon as possible. Contact us for assistance with your food truck licenses and permits.
Related posts