The value of the food truck business is valued at $1.2 billion and is expected to rise by 3.4% in 2022. New trends have contributed to this growth. Examples include refrigerated food trucks to supplement ordinary food trucks. Therefore, if you want to build your food truck, you can opt for a regular or refrigerated food truck.
However, having a refrigerated food truck is one concept, and operating the same truck is another. This article highlights several tips for running refrigerated food trucks like a pro.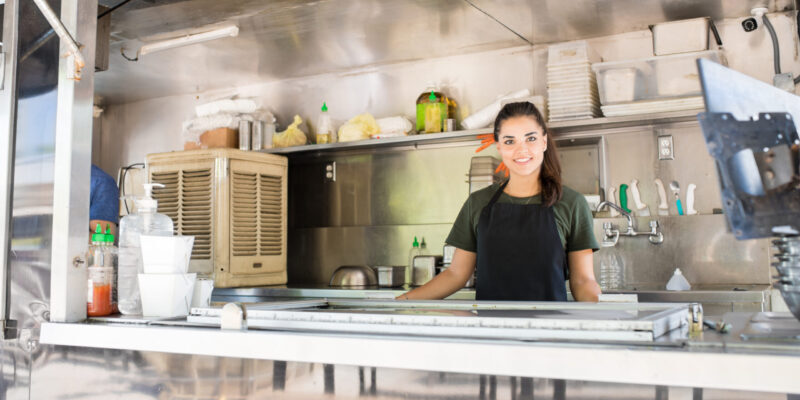 What is a refrigerated food truck? 
Refrigerated food trucks have extra refrigeration tools and features to keep foods and ingredients at the recommended temperatures. Refrigeration is an essential item in your checklist for building a food truck.
However, constant care is necessary to ensure the truck is fully functional. Below are expert-recommended tips for operating your refrigerated truck.
Regular Cleaning
A truck wash is your greatest ally in keeping your refrigerated truck in good condition. Target areas for your food truck wash include walls, floors, drain holes, and door crevices—document the food truck wash-out to comply with regulations. If your food truck is made of wood, you must treat it to meet the Food Safety Modernization Act rules. 
Ensure you wash the refrigerated box after every load. This is to avoid contaminating your next food shipment. While cleaning a refrigerated food truck is relatively easy, you can outsource the cleaning to professional truck cleaners.
Protect the Refrigeration Units
The cooling unit is a refrigerated truck's power source. Increase your equipment's lifespan and efficiency by turning off the cooling unit when loading and offloading. This is also to reduce internal temperature fluctuations since doors are constantly closing and opening. 
Perform Routine Maintenance and Inspection
Regular maintenance and service help identify any weak points requiring repairs or replacement. As such, you ensure the constant operation of your truck and help avoid future costly repairs and replacements. 
Pre and Post Truck Check-Up
Drivers must inspect their trucks before and after every delivery following the Federal Motor Carrier Safety Administration requirements. 
Tune-Ups 
After every check, an expert may recommend additional installations that may help improve the truck's functionality and efficiency. Hot-dipped galvanizing, undercoating, and stainless steel can help extend the lifespan of your refrigerator box, frame, and chassis.
Cool Your Trailer Consistently
Ensure you maintain a cool temperature when carrying shipments, as this threatens to spoil your food and perishable goods. Therefore, ensuring constant cooling upholds the integrity of your food, meaning fewer chances of numerous cleaning services to get rid of stubborn stains and odors. 

Build Your Food Truck with Legion
At Legion Food Trucks, we help you realize your food truck dreams. We will walk with you right from the start to design the perfect food truck up until your food truck business is up and running. Contact us today to help you build a fully-equipped, modern, and highly efficient food truck.
Related posts