Owning and operating a food or coffee truck business is a fantastic experience. But since it is a quick-service business constantly on the go, you need to have the right mobile coffee truck POS system to get the beverage to thirsty customers.
With the right POS system, you can streamline the customer experience and significantly ease daily operations. It enables food trucks and coffee carts to keep lines moving, track popular orders, accept different types of payments, and process payments more efficiently. How do you choose the best POS system for your business? This article looks at the most popular POS systems and their benefits.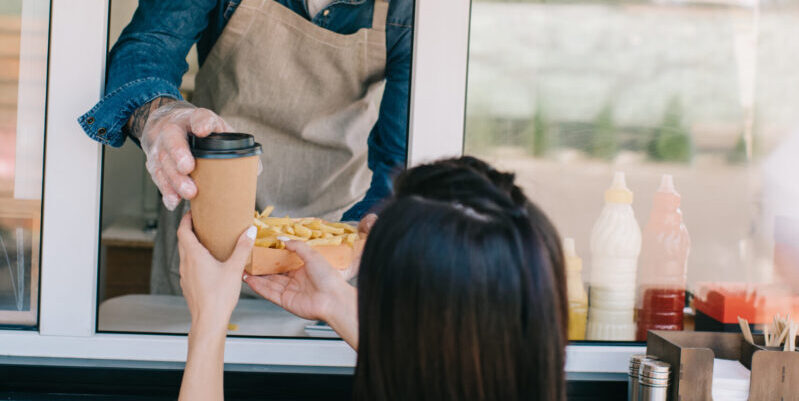 Six Popular Mobile Coffee Truck POS Systems and Their Benefits
1. Clover
If you or your employees are using the POS system for the first time, Clover is an app you can consider. Everything from setting up, learning, and using this app is straightforward. It also has abundant features that allow coffee truck businesses to offer high-quality service and build loyalty. 
For instance, its customer engagement tools will help you improve customer experience by giving real-time feedback and reviews, thus allowing the business to address any negative experience on the spot. The company can offer client points for each order interaction which they cash in for discounts or rewards.
2. TouchBistro
TouchBistro provides you with features on a friendly budget. The iPad-based POS solution has its user interface built in the iOS operating system. If you have used an iPhone, you get a similar experience using this app. However, anyone can learn to use it quickly.
3. Square
Square is an excellent free POS system for your food truck business, exceptionally flexible in hardware and software. You can download the app onto an iPad or iPhone for free and try it without risk. While some POS systems require contracts or installation fees, Square won't need anything of that sort from you.
4. Revel
Revel is widespread for its robust and advanced features. The system, which operates on a 4G iPad, is robust such that you can do anything you want. You can pay extra to use add-ons such as ordering, kiosk mode, and loyalty. Besides, you can use the POS as a standalone or supplement it with hardware printers and card swipes.
5. SpotOn
SpotOn is a user-friendly POS system reputed for its customizability. You can customize every screen to your needs and set up various options, including how the system splits checks and handling tips. You can also set different prices for every service when paid by credit card or cash, thus allowing you to recoup credit card fees and offer discounts for cash payments.
6. Toast
Since most POS systems are iOS-based, Toast emerges is unique in that it runs on Android OS. Therefore, it gives your coffee truck business a versatile and more cost-efficient solution. Additionally, it has plenty of features, integrations, and a free pricing plan, thus a viable solution for any coffee truck.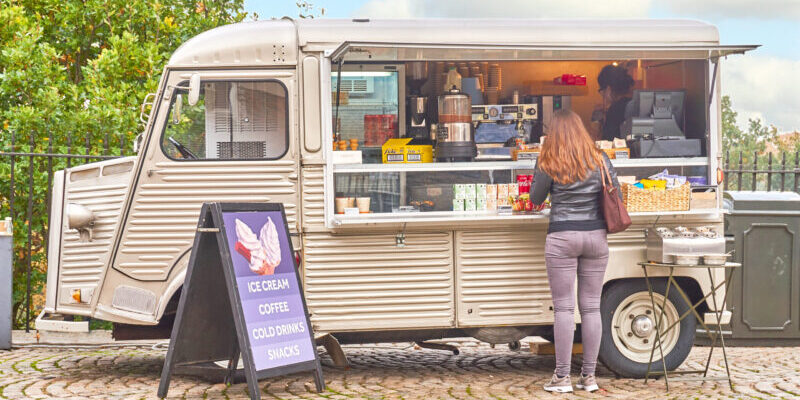 Conclusion
Choosing a mobile coffee truck POS system that fits their needs uniquely is a sure way to improve customer engagement and performance in your business.
But even as you choose the right POS system, you cannot overlook the importance of a customized vehicle for your business. At Legion Food Trucks, we recognize that your vehicle is the foundation of your business; thus, we build them to your exact specifications. Contact us today to get your fully customized food truck or coffee cart.
Related posts